Maitreyee Vaishampayan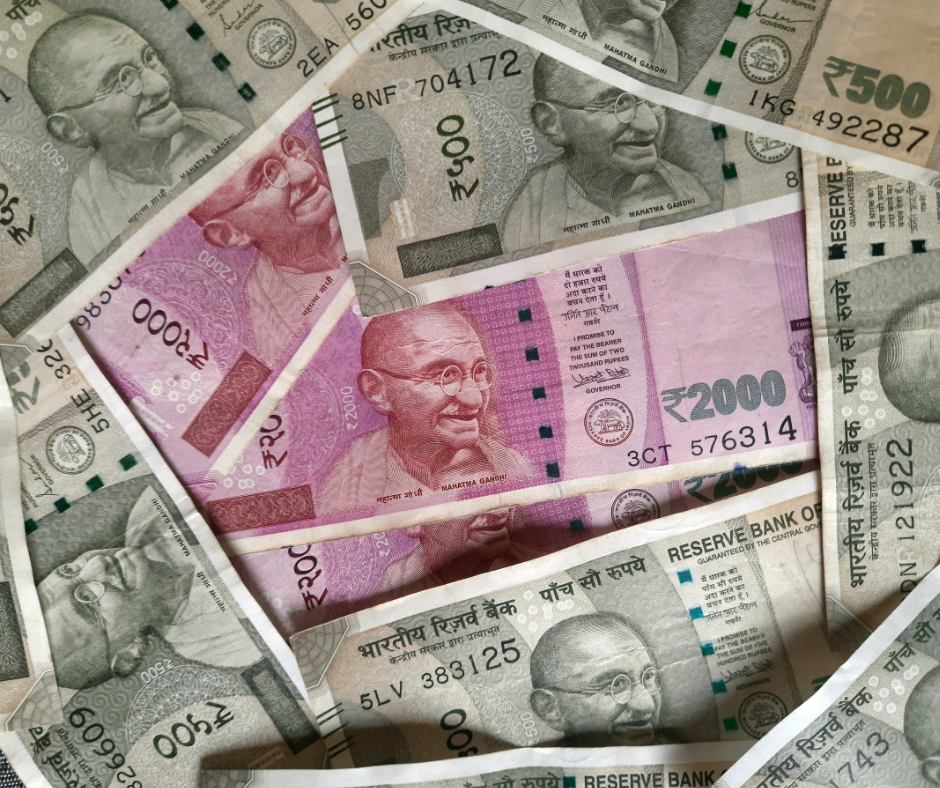 Update on the Indian Equity Market:
On Monday, NIFTY crossed the 18,000 mark to settle at 18,053 (+2.2%) aided by the surge in HDFC twins post the announcement of the merger of HDFC Ltd into HDFC Bank. HDFCBANK (+9.8%), HDFC (+9.1%), and ADANIPORTS (+4.1%) led the stock gainers. INFY (-1.1%), TATACONSUM (-0.4%), and TITAN (-0.2%) led the laggards. Among the sectoral indices, FINANCIAL SERVICES (+4.6%), BANK (+4%), and PRIVATE BANK (+3.9%) led the gainers and there were no sectoral losers.
Excerpts of an interview with Mr. Amitabh Chaudhary, MD & CEO, Axis Bank published in Economic Times on 1st April 2022:
Axis bank acquired Enam Financials, which was renamed Axis Capital. It is the number one player in the equity capital markets in India and is expanding business in the brokerage and M&A segments. Axis Capital will also benefit from the One Axis strategy.
Axis bank was distributing Max Financials' products for over 10 years, so its acquisition provided an opportunity to sign up for a long-term deal and strengthened the partnership with Max.
Citi bank's retail portfolio acquisition was in line with Axis bank's strategy of granularizing retail business and premiumisation of the portfolio. The acquisition will create opportunities and synergies that will accelerate the journey to creating a franchise across the country.
The acquisition provides access to one of the best affluent consumer franchises in India and Axis bank will get access to salary accounts, 1600 plus corporate accounts, and Suvidha corporates. Axis bank will also gain 3,600 Citibank employees. There are a lot of interesting parts which will strengthen Axis Bank's franchise.
The CEO believes they have structured a transaction where the Bank is protected from customer attrition.
The price paid for the transaction was approved by the Board. The transaction took slightly longer because it was a complex one. As it was a purchase of a portfolio, he believes it was better that some of the complications were discovered upfront rather than during the transition process.
It will take about nine to twelve months to get all the regulatory approvals. It will take time to get customer consent, which depends on the agreement customers have with Citibank. From there, it will take 18 months to transition every Citi customer to Axis' platform.
Right now, wholesale banking has been muted due to muted credit growth. Axis bank wants to be careful about giving loans at prices where the NIMs doesn't make any sense. Overall, he believes there is a lot of work that can be done on the wholesale banking franchise.
Axis bank's balance sheet gives it the flexibility to fund Citi India's consumer purchase through balance sheet liquidity, external capital, or a combination of both. The impact will be 230bps on the CET ratio. Though the resultant CT-1 ratio will be above regulatory requirements, the Bank may consider raising capital in the future.
A very important part of any merger of this size is how to execute that merger. The integration management committee has already been formed and some of the important considerations in that plan would be around customer attrition, staff attrition, technology transition, and also getting benefits in terms of ensuring that Axis bank can cross-sell more to the Citibank customers.
 Asset Multiplier Comments
We believe the deal will add to Axis Banks' competitive positioning across the credit cards and wealth management segments.
The value accretion from Citibank's portfolio in the long term depends on Axis Bank's ability to retain and continually add customers as well as employees and its ability to up-sell and cross-sell. The deal is fairly small compared to the size of Axis Bank's balance sheet.
Consensus Estimate: (Source: market screener and investing. in websites)
The closing price of Axis Bank was ₹ 784/- as of 04-April-2022. It traded at 1.9x/ 1.7x the consensus book value per share estimate of ₹ 417/ 474/- for FY23E/FY24E respectively.
The consensus target price of ₹ 943/- implies a P/BV Multiple of 2x on the FY24E book value per share estimate of ₹ 474/-.
Disclaimer: "The views expressed are for information purposes only. The information provided herein should not be considered as investment advice or research recommendation. The users should rely on their own research and analysis and should consult their own investment advisors to determine the merit, risks, and suitability of the information provided."