Asset Multiplier is a service founded by Prashant Vaishampayan - who is registered with SEBI as an Investment Advisor (Registration no INA000015464) and Research Analyst (Registration no INH000002608). He brings the same discipline, attention to detail and depth of understanding the company recommended that he used while servicing institutional clients from 1992 to 2010. We believe that individual investors are focused on absolute returns so that they can achieve their financial goals rather than beating the indices that institutional investors keep focusing on. Our recommendations are based on this philosophy.
We recommend companies across market capitalization (large/mid/small) in the selected sectors of the economy. These sectors are carefully chosen based on return on capital employed and free cash flow generation for shareholders. We recommend companies that have been listed for at least one year. We look for companies where managements have a large stake in the company. We choose companies that have investor-friendly policies. We remain price-focused for our entry and exit decisions.
Our Journey- In our Founder's words
I started this activity after deciding to get out of corporate life in June 2011. My wife Swati and I started focusing on our personal equity portfolio. While I had spent most of my time analyzing pharma companies at various investment banks, I started studying specialty chemicals, agrochemicals, software services, auto and components, banks and NBFCs. We moved into a rented office and our first employee joined us in 2012. Our organization - Trivikram Consultants, is named after Lord Vishnu who is the nourisher among the Hindu trinity.
We moved to our own office in November 2013. I got registered as a Research Analyst with SEBI in February 2016 and published our first report under Asset Multiplier brand in April 2016. By 2019, our employee strength rose to 7. Now we plan to focus on these three activities – proprietary investments, research services and investment advisory services for individual and institutional investors.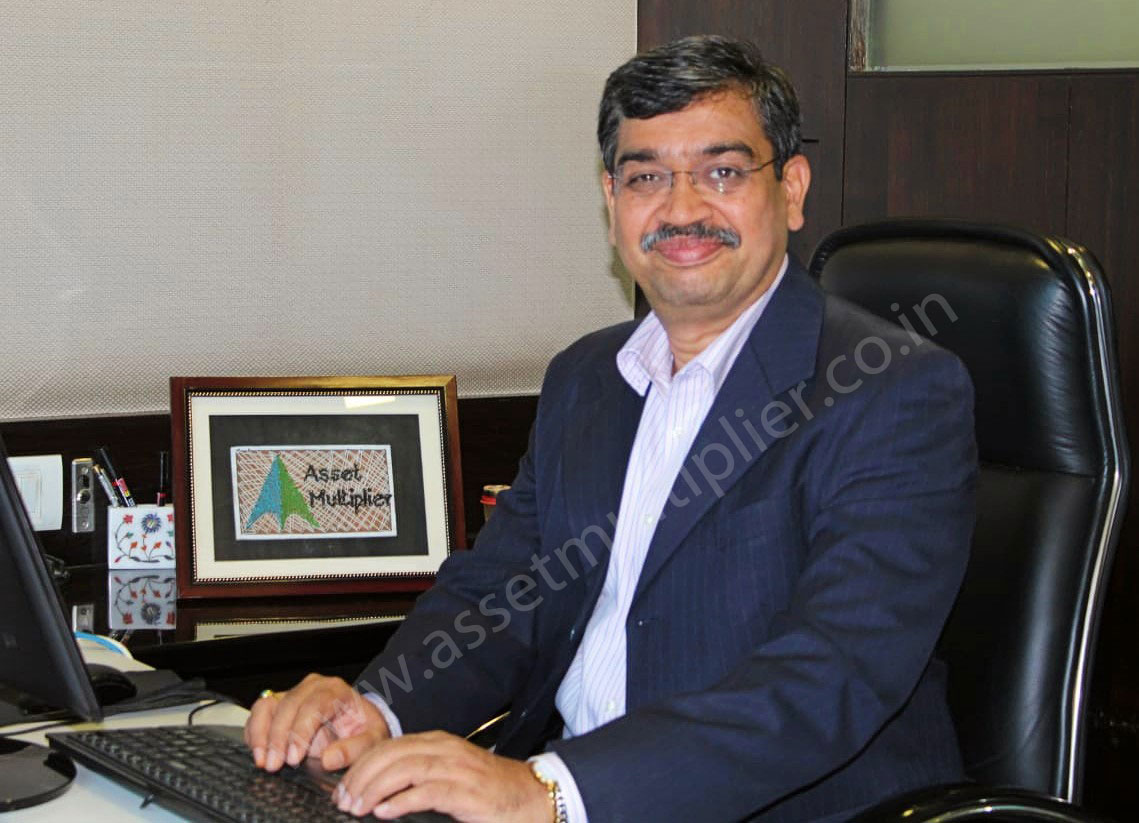 Prashant is a Chartered Accountant and was among top 15 students in India in both the exams of CA institute. Shortly after, he completed a Cost and Works Accountant course. In 1988 he joined the internal audit department of Johnson and Johnson in India as a management trainee. Later, he managed plant accounting for pharma divisions of J&J. After two years he felt the work had gotten monotonous and decided to find something that was challenging and exciting. He drifted into equity research in 1992 after a meeting with Ajit Dayal, founder of Quantum Mutual Fund.
Between 1992 and 2010, he worked for companies including Jardine Fleming, Societe Generale, UBS and Kotak Securities doing equity research. During these years he covered pharma, agrochemicals, software services, consumer, and telecom sectors. He was a rated analyst for the Indian pharma sector in industry magazines – Asiamoney as well as Institutional Investor.
By 2010, he was feeling restless in the corporate world and decided it was time he started out on his own. Initially he managed his own funds by applying value investing principles. His sectors of interest were pharmaceutical, agrochemicals, specialty chemicals, auto and components, banks and IT services. He believes that discipline and focus are essential to succeed as an investor.
Prashant is registered as a research analyst with SEBI since 2016. By 2019, he built a team of seven professionals to assist him with research. Having built the business from scratch and after achieving considerable success in the same, it was time to think of the critical question- "What next?" After much discussion and deliberation, he zeroed in on Investment Advisory.
During work hours, he puts on various hats which include that of an entrepreneur, research analyst, boss, and a guide for the team. Outside work, Prashant loves to listen to classical and film music. Reading and writing about the investing world over the weekend is his idea of relaxation, but certainly not approved by his family. Swimming to keep fit, enjoying good wine and food with family and friends and traveling are the other interests that keep him up and running through the weekday grind.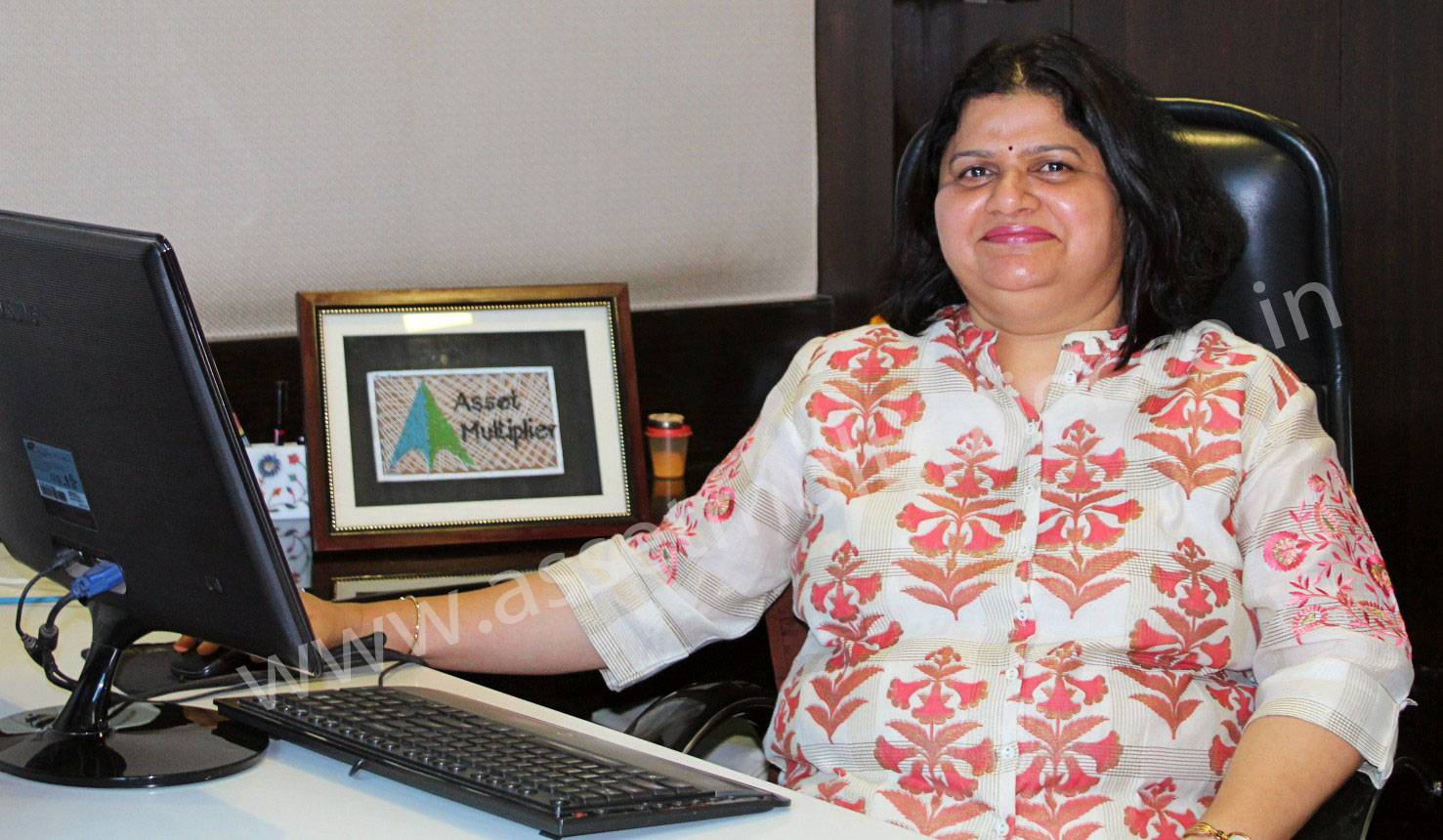 Swati is a Commerce Graduate from R.A. Podar College of Commerce in Mumbai and cleared the intermediate level of Cost and Works Accountant's course. She completed Post Graduate Diploma in Financial Analysis conducted by ICFAI University in 2018. Swati has completed NISM courses on Financial Market for beginners and the fundamental analysis.
She was working with State Bank of India till the motherly duties called in 1995. She joined Trivikram Consultants in 2010 and since then handles back office operations, equity order execution for proprietary portfolio and all administration work.
Swati is the chief organizer of all fun activities for the office. On weekends she is busy with her passion for cooking and painting. When she is not busy with these activities, she is spotted shopping.