Assetmultiplier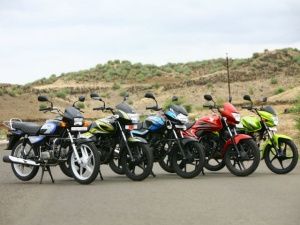 Update on the Indian Equity Market:
The Indian indices opened the week in the red. NIFTY ended 0.2% lower at 17,069 led by INDUSINDBK (3.9%), COALINDIA (2.6%), and POWERGRID (2.1%). EICHERMOT (-3.4%), APOLLOHOSP (-3.4%), and TITAN (-2.9%) were top losers.
Among the sectoral indices, METAL (+0.6%), PRIVATE BANK (+0.5%) and MEDIA (+0.4%) were the top gainers. CONSUMER DURABLES (-2.0%), IT (-1.5%), and AUTO (-1.4%) led the sectoral laggards.
Excerpts of an interview with Mr. Rakesh Sharma, ED, Bajaj Auto with CNBC-TV18 on 28th April 2022: 
EV transition provides the company with a huge opportunity in the scooter segment. The company is currently not present in the ICE scooter segment, ASEAN Markets are heavily skewed towards the non-motorcycle segment, so EV Scooters provide Bajaj Auto with a global opportunity.
The company launched has launched Chetak EV Scooter 2 years ago and will launch soon launch a new version in June-2022. The recent EV Fire incidents will impact buyer behavior in terms of safety concerns and brand preference but the transition to EV is inevitable.
The Mass Market segment (~100cc) has lost over 15% volume over the last 3 years due to economic slowdown in the rural parts of the country and decreased purchasing power of low-income groups due to COVID-19 and inflation.
The commuter segment contributes about 50% of 2 wheeler industry's volumes, so the company is on the lookout for how the monsoon performs as it expects a revival in demand if a robust monsoon leads to a rise in disposable incomes which will be critical for the 2 wheeler industry's turnaround.
The export segment has performed steadily with the company reporting the highest-ever volumes from the export segment. The company is a market leader or the runner-up in key export markets of Latin America, Africa, and ASEAN.
Demand will be buoyant during Q1, due to pent-up demand and marriage season in rural India, however, that cannot ve extrapolated to the outlook for FY23. Q2FY23 will be crucial to determine whether the 2 Wheeler industry is set for a turnaround after reaching a decadal low due to structural problems of inflation and unemployment across rural India.
Asset Multiplier Comments:
Bajaj Auto like other mass-market producers has borne the brunt of rural slowdowns and decline in demand, increasing commodity costs, and supply chain constraints but the issues seem to have bottomed out and the industry as a whole is set for a turnaround in FY23.
High export exposure and a robust portfolio of premium brands like Dominar, Pulsar, and KTM-Husqvarna have insulated Bajaj Auto from the slowdown in the commuter segment and made it better placed amongst the all the players in the 2 wheeler industry.
Consensus Estimate: (Source: Marketscreener website)
The closing price of Bajaj Auto was ₹ 3,623/- as of 02-May-2022. It traded at 19x/ 16x the consensus earnings estimate of ₹ 194/226 for FY23E/FY24E respectively.
The consensus target price of ₹ 4,120/- implies a P/E Multiple of 18x on the FY24E EPS estimate of ₹ 226/-
Disclaimer: "The views expressed are for information purposes only. The information provided herein should not be considered as investment advice or research recommendation. The users should rely on their own research and analysis and should consult their own investment advisors to determine the merit, risks, and suitability of the information provided."