Maitreyee Vaishampayan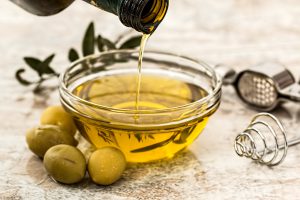 Update on the Indian Equity Market:
On Tuesday, the shares of Life Insurance Corporation of India Ltd (LIC) got listed on the bourses and it closed at an 8% discount to its issue price of Rs949.
NIFTY closed 2.6% higher at 16,259, led by HINDALCO (+9.8%), TATASTEEL (+7.7%), and COALINDIA (+7.6%). There was no NIFTY stock that ended in the red. METAL (+6.9%), OIL & GAS (+3.7%), and MEDIA (+3.0%) led the sectoral gainers and no sector ended in the red.
Excerpts of an interview with Mr. NH Bhansali, CEO – Finance, Strategy & Business Development, and CFO, Emami published in the Economic Times on 16th May 2022:
New age channels like modern trade and e-commerce are growing very strongly for Emami. These contributed 15% and 13% to domestic sales in 4QFY22 and FY22 respectively.
The company has taken price hikes of ~4.5% and may take further hikes in case the need arises. Due to price hikes, strategic procurements, and other cost optimisation initiatives, the gross margin contraction was limited to 30bps and it was 62.4% in 4QFY22.
There has been significant inflation for key materials like crude derivatives, vegetable oils, camphor, and packaging materials. Geo-political uncertainty and high inflation is impacting input costs adversely.
4QFY22 witnessed unprecedented inflation which hurt consumer wallets across rural and urban areas, which impacted volumes. With a good monsoon season and an uptick in government initiatives to boost rural income, the management expects the slowdown to fade away.
The Company's rural distribution initiatives like Project KHOJ have continued to progress with ~8,000 rural towns being added in FY22 taking the total tally to 40,000 rural towns which will aid rural growth.
Notwithstanding the pandemic-related challenges and inflationary pressure, Emami managed to increase its leadership position and increased household penetration for most of its brands.
The Company expects gross margin pressure of ~200bps in 1QFY23.
Despite the high base in the pain management portfolio, it expects a strong growth in Navratna, Kesh King, and Fair and Handsome, which have been impacted for the last 2 years due to the pandemic. This would help maintain the double-digit growth rate momentum.
The company is expanding its distribution footprint across markets and channels to supplement the growth targets.
Emami maintains a bullish view on digital businesses- Zanducare or e-commerce. Through the D2C model, it is connecting directly with consumers and generating superior consumer insights leading to higher offtakes.
Asset Multiplier Comments
High inflation and a weak rural sentiment are expected to weigh on the short-term outlook for the company. Unprecedented levels of inflation are leading to downtrading across markets. The impact of downtrading is expected to be lower for Emami as it generates 24% from smaller SKUs.
A severe summer season across India and rural recovery post a good monsoon season could act as a tailwind for the company.
Consensus Estimates: (Source: Market screener website)
The closing price of Emami was ₹ /- as of 17-May-2022.  It traded at x/ x the consensus earnings estimate of ₹ 16.7/ 20/- for FY23E/FY24E respectively.
The consensus target price of ₹ 565/- implies a P/E Multiple of 28x on the FY24E EPS estimate of ₹ 20/-
Disclaimer: "The views expressed are for information purposes only. The information provided herein should not be considered as investment advice or research recommendation. The users should rely on their own research and analysis and should consult their own investment advisors to determine the merit, risks, and suitability of the information provided."