Pratik Mate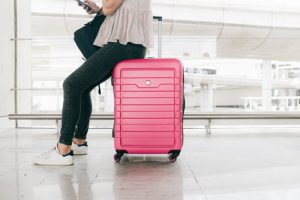 Update on the Indian Equity Market:
On Thursday, NIFTY settled at 17,465 (-0.2%) near the day's high of 17,334. FMCG (+1.2%), MEDIA (+0.8%), and PRIVATE BANK (+0.3%) were the top sectoral gainers. HEALTHCARE (-1.3%), PHARMA (-1.2%), and PSU BANK (-0.8%) led the sectoral losers. Among the NIFTY50 components, JSWSTEEL         (+2.2%), M&M (+2.1%), and BRITANNIA (+2.0%) led the gainers. HINDALCO (-4.8%), DIVISLAB (-2.5%), and APOLLOHOSP (-2.0%) led the losers.
Travel returning to pre-pandemic levels – VIP Industries
Excerpts of an interview with Mr. Dilip Piramal, Chairman, VIP INDUSTRIES (VIP) with CNBC-TV18 on 29th March 2022:
Demand has been good since Q3FY22, but it was still 8% lower than pre-pandemic levels. The company expects a significant bounce back in Q1FY23 owing to the lifting of COVID-19 induced international travel restrictions ending. There are signs of pent-up demand and revenge travel.
Marriages have been subdued due to COVID-19 which is now getting into full swing ahead of the wedding season. Another driver for volume growth for the company is that educational institutions have been opening up after almost 2 years, which has boded well for the backpacks segment.
60% of the previous raw material supplies of the company earlier used to come from China, which has now come down to around 10%. The company is increasingly sourcing key raw materials for soft luggage from Bangladesh fulfilling about 50% of the requirement.
The demand for hard luggage is picking up and the company has enough in-house capacity in Sinnar, to provide for the increasing demand, it expects Q1FY23 to be a bumper quarter owing to seasonality. However, the company is wary about supply-side issues that are prevalent currently.
Margins have been topsy-turvy over the past year. Raw material cost escalation from China, as it is the largest supplier of the key raw materials to VIP's suppliers, freight and logistics costs are at an all-time high, so it's difficult for the management to give EBITDA margin guidance. However, it is targeting the margins to be in the mid-teens.
The company has taken a price hike in Q4FY22 of 5% over Q3FY22, following a price hike in October-21. As the input cost inflation persists due to extreme fluctuations in the pricing it's difficult to take calibrated price hikes.
The company has currently a market share of 47%, the company has an aspirational target of crossing Rs. 20 bn in sales with mid-teen EBITDA Margins and increasing the market share to 50%.
Asset Multiplier Comments
Luggage being a proxy play to the travel & tourism industry was among the worst impacted sectors owing to pandemic in FY21, FY22. With school and offices re opening, travel resuming and wedding season around the corner we see demand visible. VIP Industries is well positioned to tap this opportunity due to increased movement of leisure and business tourist both domestically and internationally..
Strong manufacturing capabilities in Bangladesh (for soft luggage) gives VIP an edge over its peers. By reducing dependence on China and sourcing from Bangladesh, we expect VIP to be able to manage margin pressures effectively.
Consensus Estimate: (Source: market screener website)
The closing price of VIP was ₹ 745/- as of 31-March-2022. It traded at 57x/ 41x the consensus earnings estimate of ₹ 13/ 18/- per share for FY23E/FY24E respectively.
The consensus target price of ₹ 705/- implies a P/E Multiple of 39x on the FY24E EPS estimate of ₹ 18/-
Disclaimer: "The views expressed are for information purposes only. The information provided herein should not be considered as investment advice or research recommendation. The users should rely on their own research and analysis and should consult their own investment advisors to determine the merit, risks, and suitability of the information provided."