Rujuta Tamhankar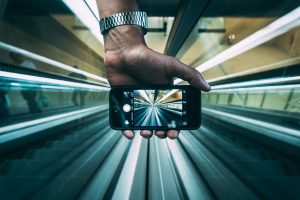 Update on the Indian Equity Market:
On Tuesday, Nifty closed lower at 18,113 (-1.1%) led by REALTY (-2.6%), AUTO (-2.4%), and METALS (-2.2%) were the top losers while there were no gainers.The top losers were MARUTI (-4.1%), TATACONSUM (-3.9%), and ULTRACEMCO (-3.8%) while AXISBANK (+1.8%), ICICIBANK (+0.5%), and HDFCBANK (+0.4%) were the top gainers.
Edited excerpts of an interview with Mr. Vijayakumar, MD & CEO, and Mr. Prateek Aggarwal, CFO, HCL Tech with CNBC TV18 on 17th January 2021:
The company's order pipeline is healthy, with transaction wins increasing by 64% YoY in 3QFY22. Application modernization and cloud computing were driving the growth.
Hiring has grown to around 10,500 employees in the 3QFY22E. The management expects greater demand visibility for application modernization, cloud transformation, and digital engineering.
The management expects a strong 4QFY22E due to increased booking and order visibility as a result of the services segment's hiring of over 10,000 individuals. Even if the firm has a flat 4QFY22E, management anticipates the company will expand at a rate of 12.6-12.7 percent in FY22E.
The company's margins were five basis points (bps) higher in 3QFY22 QoQ, while services were a little weaker on the margin. Due to expenditures associated with growth, such as knowledge transfer fees, the IT services margin was lower. The management also highlighted that wage hikes in 3QFY22 and attrition levels, both of which have expenses, had an impact on margins. Management believes that attrition levels have reached a peak and that attrition should begin to decline. The management expects the margin to return to typical levels of approximately 20% by 2QFY23E to 3QFY23E.
In terms of fresher recruiting, the company plans to hire 20,000-22,000 freshers for FY22E.
The company's recent acquisition of Hungary-based data engineering services provider Starschema Ltd for $ 42.5 mn is expected to help scale the company's Eastern European footprint, particularly in Hungary. This is a data engineering consulting organization that offers front-end consulting, which can be a good trigger for a lot of downstream work. In Hungary, the corporation has solid mindshare attracting top personnel. As a result, the firm will be able to develop its Eastern European footprint more quickly, particularly in Hungary. The company will continue to seek assets that can enhance its capabilities, particularly in a high-demand market.
When it comes to the products and platforms business, management expects it to increase in the low single digits. The management anticipates that this will be a long-term play that is still getting modernized.
In terms of deal wins, the net new TCV in 3QFY22 was $2140 mn, a 64 percent increase from the previous year. The high TCV was due to 8 significant transactions on the services side, another 8 deals on the products and platforms side, and a large number of smaller deals.
Asset Multiplier Comments
We believe HCL Tech has a solid business model and a track record of successful execution. The company plans to hire at least 20,000 additional freshers by FY22E (with 15,000 already on board) and double the amount by FY23E. This reflects management's confidence in future deal wins.
We believe the company will likely be at the lower end of the 19-21 percent EBIT guidance band in 4QFY22E, but the long-term growth narrative remains intact, bolstered by greater growth in cloud, ER&D, and data modernization.
Consensus Estimate (Source: market screener website)
The closing price of HCL Tech was ₹ 1,220/- as of 18-January-2022. It traded at 25x/22 x/ 19x the consensus earnings estimates of ₹ 49/ 56/ 63 for FY22E/FY23E/FY24E respectively.
The consensus target price of ₹ 1,460 /- implies a P/E Multiple of 23x on FY24E EPS estimate of ₹ 63/-.
Disclaimer: "The views expressed are for information purposes only. The information provided herein should not be considered as investment advice or research recommendation. The users should rely on their own research and analysis and should consult their own investment advisors to determine the merit, risks, and suitability of the information provided."