Pratik Talvatkar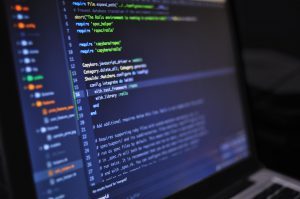 Update on the Indian Equity Market:
On Thursday, NIFTY closed in the red at 17,757 (-1%). Among the sectoral indices, METAL (+0.5%) and REALTY (+0.2%) were the only gainers while PHARMA (-1.7%), IT (1.66%), and HEALTHCARE (-1.3%) closed in the red. POWERGRID (+4.8%), BHARTIARTL (+2.2%), and GRASIM (+1.7%) were the top gainers. BAJAJFINSV (-4.6%), BAJAJ-AUTO (-3.7%), and DIVIS (-2.9%) were among the top losers.
Tech Mahindra recently announced the acquisition of Com Tec Co IT (CTC), an East-European IT Services company with a presence in the digital engineering and outsourced product development space, for EUR 310m.
Excerpts from an interview of Mr. Vivek Agarwal, President, BFSI, HLS, and Corporate Development, Tech Mahindra with ET NOW dated 18th January 2022:
Tech Mahindra is optimistic about the insurance industry in digital transformation and the industry itself is going through a significant transformation largely due to disruptive technologies.
Mr. Agarwal said CTC brings deep domain competence and a successful track record, in the long run, to serve insurers for transforming their journey.
Mr. Agarwal further added, the basic capability set that Tech Mahindra gets from CTC is digital engineering talent as a service line and as a capability, it's a very high growth segment as enterprises transform for the future. Tech Mahindra expects this capability adds more value to existing customers of the company as well as new customers.
As Europe is becoming a big talent hub Tech Mahindra established a presence in Latvia and Belarus through CTC acquisition. The talent quality coming from that region is exceptional and the company expects to grow on the talent base in that region.
Tech Mahindra's acquisitions are driven by close integration and driving synergies. From the CTC acquisition, Tech Mahindra stands to gain vertical synergy in the insurance sector. The company expects that it can directly sell services to the client base of CTC.
Tech Mahindra is looking to work on and exploit the service line synergy around digital engineering and clients also want the top-class capability to help them to transform, with the combination of Tech Mahindra and CTC company will be able to offer those capabilities to their clients.
The insurance and reinsurance industry has a huge presence in Europe but the company not only focuses on Europe it serves a global client base. From the financial metrics perspective, Mr. Agarwal expects the business to generate industry-leading EBIT margins and this would reflect in the EPS and free cash flow.
Tech Mahindra is looking for those sectors which has high growth opportunity and the insurance sector is one of those. The insurance industry has a mile in terms of digital transformation and some of the peers of Tech Mahindra have a strong presence in that sector and the company expects that they will perform higher than the industry average rate.
CTC is going to be an integral part of Tech Mahindra's business and does not consider a subcontracting base. This will become a more important base for Tech Mahindra to expand its talent supply pool.
Asset Multiplier comments:
We think the CTC acquisition enable Tech Mahindra to expand its footprint in the insurance sector and expand its Eastern European presence.
It will provide Tech Mahindra with tech talent having differentiated capabilities in end-to-end digital engineering which can be scaled up across different industries.
Consensus Estimate: (Source: Market screener website)
The closing price of Tech Mahindra was ₹ 1,669/- as of 20-January-2022.  It traded at 26x/23x/20x the consensus Earnings per share estimate of ₹ 64.2/ 73.9/ 82.6/- for FY22E/FY23E/FY24E respectively.
The consensus average target price is ₹ 1,864/- which implies a PE multiple of 23x on FY24E EPS of 82.6/-.
Disclaimer: "The views expressed are for information purposes only. The information provided herein should not be considered as investment advice or research recommendation. The users should rely on their own research and analysis and should consult their own investment advisors to determine the merit, risks, and suitability of the information provided."