Pranav Mahajan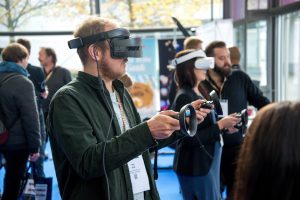 Update on the Indian Equity Market:
On Tuesday, the Nifty 50 closed 247 points higher (+1.5%) at 17,200. The move was led by ADANIPORTS (+6.1%), BAJAJ-AUTO (+6%), and HEROMOTOCO (+4.9%). However, ONGC (-2%), APOLLOHOSP (-1%) and AXISBANK (-0.7%) were the top losers.
Within the sectoral indices, REALTY (+3.6%), AUTO (+2.8%) and PSU BANK (+2.3%) were the top gainers and no index closed in the red.
Excerpts of an interview with Mr. Amit Chadha, MD & CEO, L&T Technology Services (LTTS) on CNBC-TV18 taken on 24th April 2022:
The company had to face a minor slowdown in its telecom and Hi-tech business due to dropping a low-margin project from one of its top 30 clients. These two segments contribute around 20% to the revenue.
It had the highest quarterly deal wins and the deal pipeline is at a record level. The company got its 2nd USD 100mn deal in the last two years. The effect of these will reflect in the coming quarters.
FY23 growth will be driven by transportation and plant engineering segments. It bagged a large deal in the electric vehicle space.
To achieve and support this growth, the company is planning to employ 2,500 freshers in FY23. It employed 3,000 freshers last year. It is not seeing any respite in attrition levels for at least two quarters.
Despite the hiring, proposed wage increments, and travel costs coming back, the company has given guidance of an 18% EBIT margin for FY23. It has set its target to achieve a USD 1.5 bn revenue by FY25.
It has launched a new vertical within its Hi-tech segment for metaverse that will predominantly focus on experience through devices, platforms, and software. This vertical is expected to be much more profitable than the rest of the Hi-tech business.
Along with that, the company is making investments in 5G labs in Munich and transportation labs in the United States. The company has filed 98 new patents this year as compared to 28 filed last year.
The company is also looking to acquire a USD 50-100mn revenue company, as it has been acquiring companies every 18-24 months. A company within medtech space in the US and an automotive company in Europe are on the radar.
Asset Multiplier Comments:
High attrition has become an industry-wide phenomenon and hasn't left any IT company unaffected. We think on the similar lines of most managements that attrition is unlikely to come down for at least a few quarters.
Attrition along with increased travel and wage hike is likely to be the headwinds in the near term. The company plans to offset these headwinds with growth, better quality revenues, and operational efficiency gains.
Given LTTS's experience in the Engineering-R&D domain and the 6 new deal wins in 4QFY22, including one 100 million+ transaction, we believe the firm is on track to achieve its revenue target of USD 1.5 bn by FY25 and retain its EBIT margin projection of 18% or above.
Consensus Estimate: (Source: Marketscreener and TIKR websites)
The closing price of LTTS was ₹ 4,049/- as of 26-Apr-2022. It traded at 37x/ 31x the consensus earnings estimate of ₹ 108/129 for FY23E/FY24E respectively.
The consensus target price of ₹ 4,621/- implies a P/E Multiple of 36x on the FY24E EPS estimate of ₹ 129/-
Disclaimer: "The views expressed are for information purposes only. The information provided herein should not be considered as investment advice or research recommendation. The users should rely on their own research and analysis and should consult their own investment advisors to determine the merit, risks, and suitability of the information provided."