Rising interest rates to have a positive impact on NIMs – SBI
Rutuja Chavan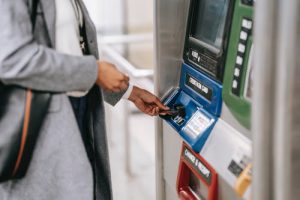 Update on the Indian Equity Market:
On Monday, NIFTY ended at 15,842 (+0.4%). PSUBANK (+3%), REALTY (+2.6%), and AUTO (+2.3%) were the sectoral gainers while IT (-0.7%), FMCG (-0.35%), and PHARMA (-0.2%) were the losers.
Among the stocks, EICHERMOT (+8%), APOLLOHOSP (+4.2%), and UPL (+2.8%) led the gainers, while ULTRACEMCO (-3%), SHREECEM (-2.5%), and ASIANPAINT (-1.7%) led the losers.
Excerpts of an interview with Mr. Dinesh Kumar Khara, Chairman, SBI with CNBC-TV18 on 15th May 2022:
In terms of advances, SBI has a pipeline of about Rs 4,600 bn worth of proposals. Currently, its corporate book stands at Rs 8,100bn, and if this number fructifies, then it is going to reflect in a healthy corporate book for the bank.
There is enough demand in the economy. The growth is coming from the investment demand which is there from the infrastructure projects being led by the government of India. This is going to be the major lever that will bring in more and more spending for investment purposes in the economy.
Focus on PLI schemes, and increase in exports are some of the other growth levers that give SBI the confidence and conviction to see decent growth in their loan book.
SBI expects ROE (Return on Equity) to be near 15% by FY23 and reach the equivalent level by FY24.
It has a Capital Adequacy Ratio that can easily support 10-11% growth in the loan book but it will be closely watching the scenario in terms of growth as it doesn't want capital to be a constraint when it comes to growth of the bank.
SBI expects its slippages to be down but will be closely monitoring them due to the rising interest situation.
The asset quality of the bank is expected to be at least at the current levels of 4% if not improved.
Normally, there is always a lag between the deposit rates increase and that leads to a situation where the loan interest rates might start moving faster as compared to deposits. This will have a positive impact on the NIMs of the bank.
Asset Multiplier Comments
We expect loan book momentum to remain healthy with economic activities picking up and the government's initiatives to boost infrastructure-related investments.
We expect a higher mix of floating loans and CASA mix to contribute to margin expansion in a rising interest rate scenario.
We expect moderation in slippages over the subsequent quarters.
Consensus Estimates: (Source: Market screener and investing.com website)
The closing price of SBI was ₹ 456/- as of 15-May-2022.  It traded at 1.3x/1.2x the consensus book value per share estimate of ₹ 342/388 for FY23E/FY24E respectively.
The consensus target price of ₹ 646/- implies a P/BVPS multiple of 1.6x on the FY24E BVPS estimate of ₹ 388/-.
Disclaimer: "The views expressed are for information purposes only. The information provided herein should not be considered as investment advice or research recommendation. The users should rely on their own research and analysis and should consult their own investment advisors to determine the merit, risks, and suitability of the information provided."