Datawrkz's products will help optimise user acquisition cost – Nazara Technologies
Tanmay Gadre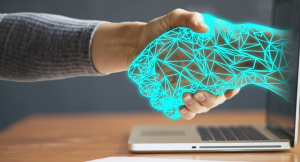 Update on the Indian Equity Market:
On Wednesday, NIFTY ended at 17,938 (-0.1%) as it closed near the intraday low of 17,885. Among the sectoral indices, PSU BANK (+2.2%), MEDIA (+1.0%), and METAL (+0.8%) ended higher, whereas IT (-2.1%), FINANCIAL SERVICES 25/50 (-1.1%), and FINANCIAL SERVICES (-1.1%) led the losers. Among the stocks, ONGC (+3.5%), TATAMOTORS (+1.9%), and UPL (+1.9%) led the gainers while INFY (-2.9%), SHREECEM (-2.8%), and ASIANPAINT (-2.7%) led the losers.
Excerpts of an interview with Mr. Nitish Mittersain, founder and MD of Nazara Technologies (NAZARA) with Economic Times on 19th January 2022:
The company has discussed an issue of preferential shares, with its board. This issue is for funding the acquisition of a company called Datawrkz which is an AdTech platform based in Bangalore. Datawrkz earns 70% of its revenues from the US.
Datawrkz focuses on optimizing customer acquisition costs, especially on mobile. It has a product called Primus that generates higher revenues for publishers. When customers are monetizing through ads, its products and tools help them optimize the yield that they are getting on the ads.
NAZARA has a large user acquisition cost that comprises almost 20% or more of its revenues. Therefore, the company plans to deploy Datawrkz's products and technologies to optimise its user acquisition cost. It also plans to use Primus to optimize the yields from its ads that may help it to increase its revenues.
The company has valued Datawrkz at Rs 2,250 mn. Initially, the company plans to take a 33% stake for Rs 600 mn, out of which Rs 350 mn will be paid in cash and the balance Rs 250 mn will be paid in cash or through shares and the balance will be decided based on their performance in CY2023.
In India, Datawrkz will be able to scale up using NAZARA's network, and Datawrkz will be helpful for NAZARA to scale up its revenues in the US.
In CY2021, Datawrkz posted revenue of 900mn with about a 12% EBITDA margin. Though Datawrkz is generating positive cash flow, NAZARA's focus will be to grow in terms of revenue and strategic initiatives, and not focus very strongly on margins as it believes that the business can scale significantly.
Asset Multiplier Comments
We believe that Nazara Tech's acquisition of the stake in Datawrkz will benefit it in the reduction of user acquisition costs, and the use of Primus will help in increasing revenues for its e-sports, gamified learning, and other segments.
Datawrkz's presence in multiple geographies including US and Singapore will turn out to be beneficial for Nazara to scale its presence in those markets.
Consensus Estimate: (Source: market screener website)
The closing price of NAZARA was ₹ 2,494/- as of 19-January-2022. It traded at 167x/ 105x/ 68x the consensus earnings estimates are ₹ 14.2/22.7/35.2 for FY22E/FY23E/FY24E respectively.
The consensus target price of ₹ 2,598/- implies a P/E Multiple of 74x on FY24E EPS estimate of ₹ 35.
Disclaimer: "The views expressed are for information purposes only. The information provided herein should not be considered as investment advice or research recommendation. The users should rely on their own research and analysis and should consult their own investment advisors to determine the merit, risks, and suitability of the information provided."