Week in a Nutshell (January 2-6)
Pranav Mahajan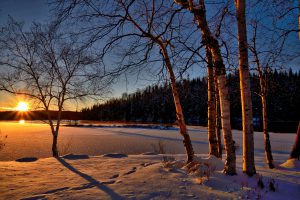 Technical talks
NIFTY opened the week on 2nd January at 18,130 and closed on 6th January at 17,860 near the 20-week simple moving average. The index is now showing some weakness as it closed below 17,900, which is the 100 Day moving average.
Overall, it was a negative week, with only Consumer Durables, FMCG and Pharma gaining 0.5% each and IT, Media and Financial Services lost close to 2% each.
Weekly highlights
In the US, the Dow Jones and S&P 500 indices gained 1.5% each.
During the weak, Brent oil and WTI Crude oil fell down around 8% due to the estimated lack of demand for oil as covid scare in China goes up.
The auto industry posted its highest-ever annual domestic passenger vehicle (PV) sales in 2022 at 3.79 mn units on the back of pent-up demand and better semiconductor chip supply. The figure was 23.1% more than that of 2021. CY22 figure is the highest ever in a calendar year. The previous high was in 2018 with 3.38 mn units sold.
Gross goods and services tax (GST) collection for December rang up over ₹ 1.49 tn, the data released by the finance ministry showed. This is a surge of 15% yoy, mainly driven by increase in retail prices of consumption items, high inflation, and action taken to ensure compliance. This was the third-highest monthly collection since the tax was introduced in July 2017.
India's flagship payment platform, the Unified Payments Interface (UPI), ended the 2022 calendar year on a high note as the volume of transactions touched a record 7.82 bn in December, amounting to ₹ 12.82 tn, again a record high. In CY22, UPI processed over 74 bn transactions, worth ₹ 125.94 tn.
Public sector Banks have travelled a long distance since 2017 when they posted collective losses to the tune of ₹ 2.07 tn for five straight years to a profit of ₹ 665 bn in FY22.
The Indian economy may grow at 7% in FY23, which is higher than projections made by the Reserve Bank of India (RBI) and the World Bank, according to the latest estimates by the National Statistical Office (NSO). The economy grew 9.7% in the first half (April-September) of FY23. The RBI and the World Bank have projected 6.8% and 6.9% GDP growth, respectively, in FY23.
During the week, the Foreign Institutional Investors (FIIs) sold shares worth ₹ 78,000 mn and Domestic Institutional Investors (DIIs) bought shares worth ₹ 27,500 mn.
Things to watch out for next week
The corporate result season for Oct-Dec 2023 quarter kicks off on Monday with tech giant TCS reporting its result. Market volatility is expected to go up as stock prices will react to companies' reported results.
Countdown to the Union Budget for FY24 to be announced on 1st February has already begun. Expectations and speculations about the budgetary announcements will add to market's volatility.
Disclaimer: "The views expressed are for information purposes only. The information provided herein should not be considered as investment advice or research recommendation. The users should rely on their own research and analysis and should consult their own investment advisors to determine the merit, risks, and suitability of the information provided."