Week in a Nutshell (December 12-16)
Pranav Mahajan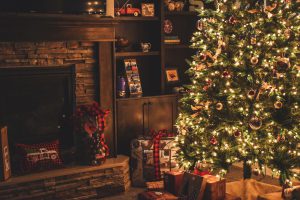 Technical talks
NIFTY opened the week on 12th December at 18,400. For the first two days it showed a recovery after falling from the all-time high in the previous week. But the recovery did not sustain and Nifty closed the week in the red at 18,270. The 20WMA of 17,800 may act as a key support level, while the all-time high level of 18,888 may act as key resistance for the index.
Among the sectoral indices, PSU Banks (+0.8%) and Oil & Gas (+0.3%) were the only gainers. Media (-2.2%), Consumer Durables (-2.1%) and FMCG (-1.8%) lost the most.
Weekly highlights
The US indices, Dow Jones, Nasdaq and S&P 500 fell around 1.7%-2.7% during the week.
Crude oil has been falling for a while now and is trading at USD 74 per barrel.
The Union budget for 2023-24 will be announced on 1st February 2023. The policymaking work is ongoing and a government official has hinted that there could be possibility of increasing the tax-free slab to ₹ 5 lakh in the alternative tax regime introduced two years ago.
On Wednesday, the US Federal Reserve announced a 50-basis point rate hike in the Fed funds rate. Policymakers projected rates would end next year at 5.1%, according to their median forecast, before being cut to 4.1% in 2024.
After regaining control of Air India by the Tata group, it is close to placing landmark orders for as many as 500 jetliners worth tens of billions of dollars from both Airbus and Boeing. The planned order reflects a deliberate strategy to win back a solid share of traffic flows to and from India, which are currently dominated by foreign carriers such as Emirates.
On Monday, the National Statistical Office released the data of consumer price index (CPI) inflation for the month of November 2022. It showed that the CPI inflation rate eased below the Reserve Bank of India's upper tolerance limit of 6%, to 5.88%, in November due to a sharp moderation in food prices. It was 6.77% in October 2022, and 4.91% in November last year.
India Inc reported its highest ever mergers and acquisitions in calendar 2022 at USD 171 billion as against deals worth USD 145 billion announced last year. The top deals include merger of HDFC and HDFC Bank, acquisition of Ambuja cements by the Adani group, Biocon acquiring Viatris Biosimilars and a merger of LTI and Mindtree.
The buyback tally this year is 2. 6x that of 2021's. So far this year, 51 companies have announced buybacks worth ₹ 375 bn. By comparison, 42 companies had announced buybacks worth ₹ 143 bn, according to data furnished by PRIME Database. A buyback is one way of returning the excess cash to the shareholders of the company.
During the week, Foreign Institutional Investors (FIIs) sold shares worth ₹ 18,300 mn and Domestic Institutional Investors (DIIs) bought shares worth ₹ 34,600 mn.
Things to watch out for the next week
The Reserve Bank of India in its bi-monthly monetary policy meeting held on 7th December decided to hike the repo rate by 35 bps to 6.25%. The minutes of that meeting will be published on 21st RBI's outlook on inflation and GDP forecasts will be keenly watched. The next meeting of the MPC is scheduled during February 6-8, 2023.
We are nearing the end of 2023 and we will be celebrating Christmas eve next week. We wish you Merry Christmas!
Disclaimer: "The views expressed are for information purposes only. The information provided herein should not be considered as investment advice or research recommendation. The users should rely on their own research and analysis and should consult their own investment advisors to determine the merit, risks, and suitability of the information provided."