Week in a Nutshell (January 30 to February 3)
Pranav Mahajan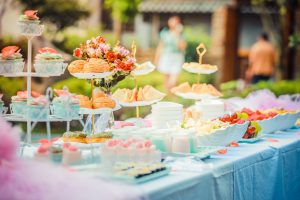 Technical Talks
NIFTY opened the week on 30th January at 17,542 and the overall volatility was high, just like the previous week. It closed at 17,854 after making a recovery from the budget day low near 17,350. In the coming weeks, it might take a support at 50-week SMA at 17,260.
Among the sectoral indices, FMCG (+3.5%), Consumer Durables (+3.3%), and Bank (+2.9%) were the top gainers and Oil & Gas (-9.2%), Metal (-7.6%), and Pharma (-2.6%) were the top losers during the week.
Weekly Highlights
The US market closed the week in the green with S&P 500 gaining 1.6% and Nasdaq gaining 3.3%.
The Federal Reserve raised its target interest rate by 25 bps and continues to promise ongoing increases as inflation has eased somewhat but remains elevated. The benchmark interest rate now stands in the range of 4.50%-4.75%.
On 27th January, the Indian stock market completed the shift to a "T+1" settlement system, where every transaction will be completed within one working day post-trade.  India is the only large market apart from China to move to T+1.
Finance Minister Nirmala Sitharaman presented the Union Budget for FY23-24. Following are a few important announcements from an individual investor's standpoint.

There were multiple changes in the new tax regime, which is without any exemptions and the FM has made the new regime the default one. However, the old regime continues and it is up to the taxpayer to decide which regime benefits her more.
The stocks of life insurance companies reacted negatively to the budget announcements as the new tax regime without exemptions prima facie looks attractive, and if taxpayers shift to this new regime, the insurance policy purchase may go down drastically as it is tax-exempt under section 80C in the old regime.
In addition to that, a tax has been introduced on income from insurance policies where the annual premium paid is above Rs 5 lakhs. This may also affect the demand for big-ticket insurance policies.

Maharashtra tops the list in sales of electric vehicles across all segments which have availed of the FAME II subsidy, followed by Karnataka, Tamil Nadu, Gujarat and Rajasthan. The top five states collectively account for over 56% of the 0.85 million electric vehicles bought through the scheme, according to government data.
During the week, Foreign Institutional Investors (FIIs) sold shares worth ₹ 144 bn and Domestic Institutional Investors (DIIs) bought shares worth ₹ 141 bn.
Things to watch out for next week
RBI's rate-setting Monetary Policy Committee (MPC) will meet during 6th and 8th February to decide the repo rate trajectory. The MPC's comments on the Union Budget and its inflation outlook will be keenly watched. The repo rate currently stands at 6.25%.
Disclaimer: "The views expressed are for information purposes only. The information provided herein should not be considered as investment advice or research recommendation. The users should rely on their own research and analysis and should consult their own investment advisors to determine the merit, risks, and suitability of the information provided."