This week in a nutshell (11th July- 15th July)
Tanmay Gadre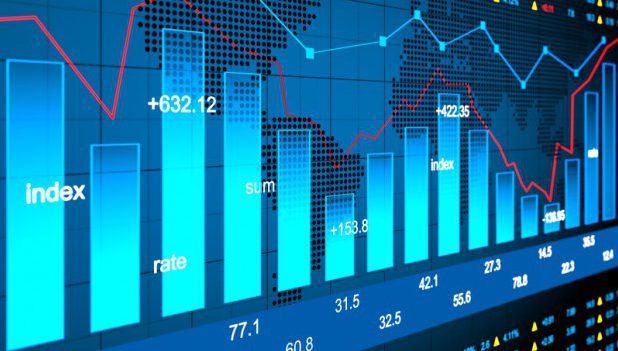 Technical talks
NIFTY opened the week on 11th July at 16,136 and closed on 15th July at 16,049. It made a loss of 0.5% during the week. The index is trading above the 10DMA level of 16,020 which might act as a support. On the upside, the 20DMA level of 16,557 might act as a resistance. The RSI (45), and MACD turning downward suggests a further possible downside.
Among the sectoral indices, ENERGY (+2.5%), Pharma (+2.3%), and REALTY (+2.2%) led the gainers, whereas IT (-6.3%), BANK (-1.3%), and FINANCIAL SERVICES (-0.9%) led the losers during the week.
Weekly highlights
The US indices closed the week in the red as investors worried that inflation and rising interest rates may adversely affect the overall demand and performance of businesses. The S&P 500 was down by 0.9%, Nasdaq 100 by 1.2%, and Dow Jones by 0.2%.
Israel will sell Haifa Port, a major trade hub on its Mediterranean coast, to winning bidders Adani Ports of India and local chemicals and logistics group Gadot for USD 1.2 bn. Gadot and Adani made it to the end of a two-year tender process. Adani will hold a majority 70% stake and Gadot will hold the remaining 30%.
The government has offered 10 blocks for finding and producing oil and gas under its Open Acreage Licensing Programme (OALP). ONGC, Oil India, and GAIL won a total of 6 blocks out of the 10 blocks by the 7th round of OALP. The government expects an investment of USD 600-700 mn in the 10 blocks.
The Murugappa Group will launch an electric three-wheeler brand called Montra by September and invest Rs 2,000 mn in the segment. The company will manufacture Montra three-wheelers at its Ambattur facility in Chennai. The initial capacity for three-wheelers will be around 75,000 units per year and the company will have distributions at around 40 locations.
Exports in June were up by 23.5% to USD 40.1 bn while the trade deficit increased to a record high of USD 26.2 bn, both YoY, mainly due to a jump in gold and crude oil imports. Crude oil, coal, and coke imports doubled to USD 21.3 bn, and USD 6.76 bn on a YoY basis. Gold imports too were up YoY by about 183% to USD 2.74 bn.
Exports of finished steel from India more than halved in June on a YoY to 0.64 mn tonnes following the levy of a 15% duty on all outbound shipments by the government in its efforts to increase domestic supplies and curb inflation.
The inflation in the US was up 9.1% YoY in June, which was the highest increase in 41 years, whereas India's WPI inflation eased down to 15.2% from 15.9% on a YoY.
FII (Foreign Institutional Investors) were net sellers of shares worth Rs 59,160 mn and DII (Domestic Institutional Investors) were net buyers of shares worth Rs 21,730 mn this week.
Things to watch out for next week
With results season picking up, quarterly numbers are to be watched out for. IT companies like TCS, Mindtree, LTI, and LTTS have already reported earnings that were a mixed bag. Kotak Mahindra Bank and ICICI Bank are set to report earnings next week. While the provisions are not expected to be a big surprise, there could be an impact of MTM losses on banks' earnings. Commentary from HUL would help understand the impact of inflation on margins and rural-urban demand.
We expect the markets to remain volatile as investors show sentiments of fear guided by news related to the macro-economic aspects like supply-related constraints, and rising inflation.
Disclaimer: "The views expressed are for information purposes only. The information provided herein should not be considered investment advice or research recommendation. The users should rely on their own research and analysis and should consult their own investment advisors to determine the merit, risks, and suitability of the information provided."