Week in a Nutshell (31st October – 4th November)
Pranav Mahajan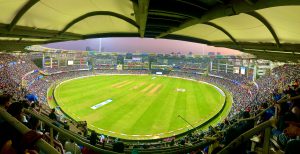 Technical talks
NIFTY opened the week on 31st October at 17,910 and closed on 4th November at 18,117. During the week, NIFTY gained 1.9%. It closed above 18,000 for the first time since early January this year. On the upside, the all time high of 18,600 can be the first target to achieve. On the downside, it can take support at the 50 week moving average of 17,100.
Among the sectoral indices, METAL (+7.5%), PHARMA (+2.9%), and OIL & GAS (+2.8%) were the top gainers during the week. There were no losers during the week.
Weekly highlights
The US market ended the week negatively with Dow Jones down 1.4% and S&P 500 down 3.3%.
On Wednesday, US Federal Reserve increased the repo rate by 75 basis points, taking the key repo rate to 4%, the highest since 2008. They also signalled that their aggressive campaign to curb inflation could be approaching its final stage.
On the next day, the Bank of England raised their repo rate by 75 basis points to 3%. This was the biggest hike since 1989.
In India, the government collected Rs 1.52 trillion as goods and services tax(GST) in October, a 16.6% rise year-on-year, driven by festival-related spending, higher tax rates, and better compliance. This was the second-highest monthly collection since the implementation of the indirect tax regime in July 2017. GST collection touched a record high of Rs 1.67 trillion in April. This is the eighth month in a row that monthly GST revenue has been more than Rs 1.4 trillion.
Electric two-wheeler registrations have hit an all-time high for 2022, touching close to 68,324 vehicles in the festival month of October this year, an increase of 29 per cent over the last month. However, ICE two-wheeler registration has grown even faster than electric vehicles. Overall two-wheelers have shot up by over 45% in October compared to September. With this latest figure, electric two-wheelers now account for around 4% of total two-wheeler registrations between January-October.
Electric passenger and motor vehicles(light, medium and heavy) which includes motor cars and buses have seen their registrations more than double in the calendar year 2022 till October 31 with another two months still to go. They have hit registrations of 31,281 vehicles compared to 13,884 for the full year of 2021 a growth of over 125% according to data from VAHAN.
Credit card issuers saw significant erosion of their card base during the July-September quarter as the Reserve Bank of India's (RBI) norms mandated the deactivation of cards that have been inactive for a year. In April this year, the RBI came out with a master direction on credit and debit card issuance. It said if a credit card has not been used for more than one year, the process to close the card should be initiated after intimating the cardholder. The second quarter of the current financial year saw an outstanding cards-in-force decline by 2.55 million to 77.7 million. Meanwhile, credit card spending has continued to be on an upward trajectory. They topped the Rs 1 trillion mark for six consecutive months. Spends touched a record high of Rs 1.22 trillion, buoyed by higher discretionary spending during the festive season.
Credit to industries in September 2022 grew at the fastest pace it has grown in the last 100 months, aided primarily by a pick-up in working capital loans from corporates.
According to the latest sectoral deployment data of the Reserve Bank of India, credit to industries, which accounts for 27.6% of non-food credit, was up 12.6% year on year to Rs 32.4 trillion. Month on month, it rose 1.4%, the highest in seven months. On a year-to-date basis, it was up 2.7%.
During the week, Foreign Institutional Investors (FIIs) net bought shares worth Rs 10.3 bn, however, Domestic Institutional Investors (DIIs) sold shares worth Rs 4.5 bn.
Things to watch out for next week
Next week is a four-day work week as NSE and BSE will be closed for trading on Tuesday 8th, on account of Gurunanak Jayanti.
The biggest economy, the US will report its inflation number for October this week. The second biggest economy, China will report its balance of trade data for the month of October. Political disputes kept aside, our dependence on that country for the import of raw materials cannot be ignored. Hence, this is an important datapoint to keep track of.
The result season for July-September quarter is coming to an end with biggies like Godrej Consumer, Tata motors, M&M, amongst others reporting their results. We expect stock specific action.
Disclaimer: "The views expressed are for information purposes only. The information provided herein should not be considered as investment advice or research recommendation. The users should rely on their own research and analysis and should consult their own investment advisors to determine the merit, risks, and suitability of the information provided."