Targeting revenues of USD 70 mn from exports – Bharat Electronics
Rutuja Chavan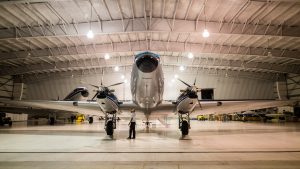 Update on the Indian Equity Market:
On Thursday, NIFTY closed in the green at 16,170 (+0.9%). TATASTEEL (+5%), APOLLOHOSP (+5%), and JSWSTEEL (+4.5%) led the gainers while UPL (-2%), DIVISLAB (-2%) and SUNPHARMA (-1%) led the losers. Among the sectoral indices, PSU BANK (+3%), METAL (+2.7%), and BANK (+2.2%) led the gainers, while FMCG (-0.2%) was the only loser.
Excerpts of an interview with Mrs. Anandi Ramalingam, CMD, Bharat Electronics (BEL) with CNBC-TV18 on 25th May 2022: 
For FY23, BEL is expected to maintain a growth of about 15% YoY. EBITDA margins are expected to be in the range of 20-22% in FY23E.
Raw material content stood at 59.9% in FY22 and BEL is hopeful that it would come down to 56-57% because of the indigenization efforts that have been put in place.
BEL has guided for a lower EBITDA Margin range even though the Gross Margins are expected to expand because most of the contracts are fixed-term contracts whose prices are fixed when they are signed. But BEL has not been able to maintain this with its suppliers.
Many of the suppliers, post-covid, have started demanding higher prices. BEL is trying to deliver its contracts with minimal delay. It has not been able to pass on the increased input prices to its customers so even if the material content as a percentage is expected to decline, BEL is maintaining a lower EBITDA Margin guidance.
BEL is confident of logging in Rs 200 bn orders in FY23. Exports declined to USD 33 mn in FY22 from USD 52 mn in FY21 mainly due to the geopolitical crisis that took place in 4QFY22. Due to the crisis, logistics and financial transactions with international customers were impacted.
BEL received an order book of USD 179 mn in FY22 as many marketing offices have been set up in the overseas market and have started yielding results. BEL hopes to maintain the same order pipeline in FY23.
Revenues from exports are expected to increase as uncertainties and logistical issues have started easing out. BEL is targeting to clock in revenues worth USD 70 mn from exports.
BEL will be incurring a Capex of Rs 5-6 bn coupled with Rs 13bn of additional CapEx provided it gets selected for the PLI Scheme (Production-Linked Incentive).
The CapEx under PLI Scheme is done as a consortium with HAL (Hindustan Aeronautics Ltd) and other private companies.
Asset Multiplier Comments
We think BEL is well-positioned to tap the opportunities with the government's Make in India and Atmanirbhar Bharat initiatives.
Looking at the healthy order book (both domestic and exports), strong export order inflows of USD 179 mn in FY22, intending to reduce dependence on defense and diversification into non-defense segments we expect good revenue growth for the next 2-3 years.
Consensus Estimates: (Source: market screener and investing.com website)
The closing price of Bharat Electronics Ltd was ₹ 227/- as of 26-May-2022.  It traded at 20x/ 17x the consensus earnings estimate of ₹ 11.3 / 13.2/- for FY23E/FY24E respectively.
The consensus target price of ₹ 242/- implies a P/E Multiple of 18x on the FY24E EPS estimate of ₹ 13.2/-.
Disclaimer: "The views expressed are for information purposes only. The information provided herein should not be considered as investment advice or research recommendation. The users should rely on their own research and analysis and should consult their own investment advisors to determine the merit, risks, and suitability of the information provided."