Rutuja Chavan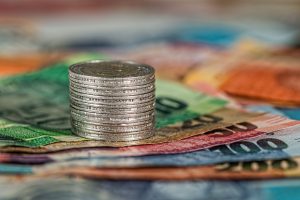 Update on the Indian Equity Market:
On Tuesday, NIFTY ended at 17,352 (+3%), near its high of 17,372. Among the sectoral indices, AUTO(+4%), PSU BANK (+4%), MEDIA (+3.7%) were the top gainers and there were no losers today. Among NIFTY 50 constituents, TATAMOTORS (+6.7%), BAJFINANCE (+5.6%), and EICHERMOT (+5.5%) were the top gainers while CIPLA (-3.6%) and ONGC (-1%) were the only losers today.
MUTHOOTFIN declared 3QFY22 quarterly results. Following are the excerpts from an interview with Mr. George Alexander Muthoot, MD, Muthoot Finance (MUTHOOTFIN) with The Economic Times on 14th February 2022:
Despite getting hit by back-to-back covid waves, MUTHOOTFIN was able to increase its disbursals. The company's focus was mainly on collections because the loans that they had given earlier were becoming stage three assets. These had to be taken back by the customers and those who did not take back had to be auctioned.
Disbursals saw an increase but there were repayments as well so the overall growth has been flat. MUTHOOTFIN was able to maintain its profit for the year.
As for the road ahead, the Company expects the economic activity to pick up. MSME, small traders, and businessmen are their main customers. As things start opening up in Kerala, more business is expected.
Muthoot expects the cost of funds to go up by 50 bps over the next 5-6 months. He is sure about costs remaining low and not going back to higher rates that were prevalent two years back. MUTHOOTFIN has been able to solve a good percentage of its borrowing cost to their customers to keep them satisfied because their businesses are also not doing that well.
MUTHOOTFIN will continue to support its customers and expects to see some growth in the business environment over the next few quarters.
As a result of MUTHOOTFIN's work over the past few decades, it has become customers' first choice for gold loans. They are seeing more and more players entering this sector which only shows that it is a good growth sector.
The gold loan market is expanding as customers have started considering gold loans for their business needs and this is expected to widen the market.
Once the economic activities pick up, Mr. Muthoot has observed that the new players in this sector lose interest as other forms of lending also go up. MUTHOOTFIN will continue to focus entirely on gold loans unlike other players as they believe this sector to be good in good as well as bad times.
As gold prices inch up, customers, as well as MUTHOOTFIN, get benefitted from these increased prices. The customer becomes eligible for more loans on the same gold and if and when, the customer abandons the gold, MUTHOOTFIN's realizations from auctions of abandoned gold are improved as prices are higher.
MUTHOOTFIN can maintain its book as they factor in for steady-state or even a small fall in the gold price.
The only digital strategy that MUTHOOTFIN uses is digital interest payments, making top-ups or repaying the money. Customers are acquired digitally but they are required to give the collateral physically and then obtain loans or physically go to the branch to take back their gold.
Asset Multiplier Comments
Despite NPAs increasing since the last few quarters, MUTHOOTFIN is currently in a position to auction this gold and recover much better as gold prices have started going up.
With economic activity picking up, we expect steady growth in MUTHOOTFIN's loan book.
Given the increase in competition in the gold loan sector, how MUTHOOTFIN maintains its position of being the customer's first choice remains to be seen.
Consensus Estimate (Source: Marketscreener & investing.com websites)
The closing price of MUTHOOTFIN was Rs. 1,354/- as of 15-February-2022. It traded at 2.9x/2.4x/2x the consensus BVPS estimates of ₹ 455/551/663 for FY22E/FY23E/FY24E respectively.
The consensus target price of ₹ 1,844/- implies a P/BV Multiple of 2.7x on FY24E BVPS estimate of ₹ 663/-
Disclaimer: "The views expressed are for information purposes only. The information provided herein should not be considered as investment advice or research recommendation. The users should rely on their own research and analysis and should consult their own investment advisors to determine the merit, risks, and suitability of the information provided."