This week in a nutshell (16th August- 19th August)
Tanmay Gadre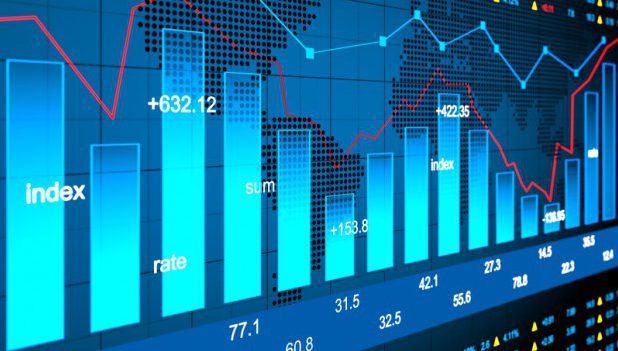 Technical talks
NIFTY opened the week on 16th August at 17,797; with a holiday on Monday, the four-day work week ended with NIFTY closing at 17,758 (-0.2%). The index is trading above all the moving averages on a daily as well as weekly timeframe. On the upside, the upper Bollinger band level of 18,123 might act as a resistance. On the downside, it can take support at the 50-week moving average near 17,134. Even though the RSI of 61 does suggest some caution, in the recent past NIFTY has comfortably traded at a 60+ RSI level.
Among the sectoral indices, REALTY (+1.6%), INFRASTRUCTURE (+1.5%), and FMCG (+1.2%) led the gainers, whereas PSU BANK (-1.1%), PHARMA (-0.5%), and BANK (-0.1%) were the losers this week.
Weekly highlights
September 1, 2022, has been fixed as the Demerger Record Date for the purpose of confirming the names of shareholders of the company who would be entitled to receive equity shares of Piramal Pharma (PPL). A shareholder with 1 share of Piramal Enterprises (PEL) is entitled to get 4 shares of PPL.
Auto manufacturer Mahindra & Mahindra announced that it would introduce five new electric Sports Utility Vehicles (SUVs) for both domestic and foreign markets. The first four of these vehicles are scheduled to go on sale between CY24 and CY26.
For the first time, large quantities of petroleum coke are being imported by Indian businesses from Venezuela. India's increasing demand for Venezuela's petcoke, an oil refining byproduct and coal substitute, is being driven by a race for low-cost fuel to power factories as the price of coal has skyrocketed globally. Petcoke is mainly used as a fuel source in power plants.
As vegetables, milk, and fuel became less expensive, India's wholesale inflation decreased sequentially in July to 13.93%, but it stayed above 10% for the 16th consecutive month. The WPI inflation moderated as a result of a decrease in the inflation for food goods, core-WPI, crude oil and natural gas, and major non-food items.
The government on Thursday increased the windfall profit tax on diesel export to Rs 7 per litre from Rs 5 per litre earlier. The government again imposed Rs 2 per litre tax on the export of aviation turbine fuel after scrapping it earlier this month. While introducing the new levies, the government had said that it will review exports and imports of these items every fortnight to amend its decision.
Gold dropped to a 3-week low on last Friday due to fears of the US dollar strengthening, and an interest rate hike.
US stocks closed lower on Friday, with indexes volatile after minutes from the Federal Reserve's meeting in July suggested policymakers may be less aggressive than previously thought when they raise interest rates in September. The S&P 500 was down 1.2%, Nasdaq 100 was down 2.3%, and Dow Jones was down by 0.1% respectively.
FII (Foreign Institutional Investors) were net buyers of shares worth Rs 31,290 mn and DII (Domestic Institutional Investors) were net buyers of shares worth Rs 18,089 mn this week.
Things to watch out for next week
The corporate results season for the April-June quarter of FY23 has come to an end. Market movements are likely to be company specific. As the result season ends, investors' attention will now be on management comments at the AGM (Annual General Meeting).
Federal Reserve Chair Jerome Powell will address the annual global central banking conference in Jackson Hole, Wyoming, on 26th It's a highly anticipated speech that could signal how interest rate hikes will pan out and how long they will need to stay there to bring down soaring inflation.
Disclaimer: "The views expressed are for information purposes only. The information provided herein should not be considered investment advice or research recommendation. The users should rely on their own research and analysis and should consult their own investment advisors to determine the merit, risks, and suitability of the information provided."