This week in a nutshell (28th March- 1st April)
Tanmay Gadre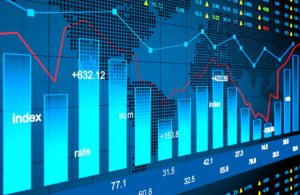 Technical talks
NIFTY opened the week on 28th March at 17,182 and closed on 1st April at 17,670. It made a gain of 2.8% during the week. The index is trading below the upper Bollinger Band level of 17,937 which might act as a resistance. On the downside, the 17,324 level might act as a support. The RSI (63), and MACD turning upward suggests a further possible upside.
Among the sectoral indices, REALTY (+5.7%), FINANCIAL SERVICES (+5.1%), and BANK (+4.9%) led the gainers during the week. PHARMA (-0.2%) was the week's only loser. 
Weekly highlights
The US indices closed the week with marginal gains as concerns regarding the continuing conflict between Russia and Ukraine persisted with its inflationary effect on prices. S&P 500 was up by 0.1%, Nasdaq 100 by 0.7%, and Dow Jones was down by 0.1%.

The US president Joe Biden has announced that the U.S. will release 1 million barrels of oil per day from its strategic reserves. The announcement came as the White House looked forward to combat a spike in energy prices caused by Russia's invasion of Ukraine. 

Russia has offered crude oil to India at a discount of USD 35 per barrel on pre-war prices. Russia has offered Rupee-Ruble-denominated payments using Russia's messaging system SPFS (System for Transfer of Financial Messages). The direct purchase is expected to involve Russia's Rosneft PJSC and the Asian nation's biggest processor Indian Oil Corp., which have an optional term contract. A final decision is yet to be made.

Axis Bank has bought Citigroup's consumer banking business in India for up to Rs 123 bn and it expects the transaction to get completed in 9-12 months. Around 3,600 Citi employees will be transferred to Axis Bank, and Citi expects the release of about USD $800 mn of allocated tangible common equity after the deal.

The board of directors of PVR Limited (PVR) and INOX Leisure Limited (INOX) on Sunday approved an all-stock amalgamation of INOX with PVR at their respective meetings. Post-merger, PVR's Promoters will have a 10.6% stake while INOX's Promoters will have a 16.7% stake in the combined entity. Inox shareholders will receive three shares in PVR for 10 shares of Inox.

Emami on Friday said it has acquired the 'Dermicool' brand from Reckitt Benckiser (India) Ltd for a total consideration of Rs 4,320 mn. It is a brand popular for providing respite from prickly heat caused during the summer season. The acquisition is funded through internal accruals.

Adani Total Gas has forayed into electric mobility by launching its first electric vehicle charging station (EVCS) in Ahmedabad. The company aims to expand its network by setting up 1,500 EVCS across the country and has kept an expansion plan ready once the demand for EV ecosystem picks up in India. 

FII (Foreign Institutional Investors) and DII (Domestic Institutional Investors) were net buyers this week. There was a net inflow of Rs 55900 mn from the FII while DII invested Rs 50525 mn.
Things to watch out for next week
We expect the next week to remain less volatile. Market will await the results for the quarter ending March-22. News flow from Ukraine is the only potential source of volatility in the global markets. 

The release of data from the US Purchasing Managers' Index (PMI) and Fed Reserve's minutes will give investors additional insights into current economic conditions. 
Disclaimer: "The views expressed are for information purposes only. The information provided herein should not be considered as investment advice or research recommendation. The users should rely on their own research and analysis and should consult their own investment advisors to determine the merit, risks, and suitability of the information provided."