This Week in a Nutshell (14-18 Feb)
Pratik Mate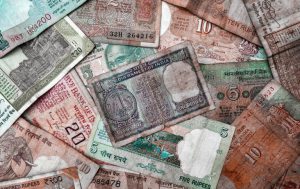 Technical talks
NIFTY opened the week on 14 th February at 17,076 and ended at 17,276 on 18 th February. NIFTY gained 1.2% throughout the week after a gap-down opening. The next support and resistance levels for the index would be 17,185 and 17,315 respectively.
Except for IT (+0.3%), all the sectoral indices fell this week, with PSUBANK (-4.7%), REALTY (-2.8%), and MEDIA (-2.6%) being the biggest losers.
Weekly highlights
Indian equity markets remained volatile throughout the week due to rising inflation worries, the anticipation of Interest Rate hikes, and Geopolitical tensions between Ukraine and Russia.
The uncertainty around the Russia-Ukraine situation at the start of the week was enough to deal another blow to global markets that were already skittish about high inflation and the prospect of aggressive U.S. Federal Reserve interest rate hikes to tame it. Markets have been rattled by a rates outlook that could hold as many as seven Federal Reserve increases in the year ahead. St. Louis Fed president James Bullard on Thursday reiterated his call for the Fed funds rate to be raised to 1 percent by July to combat stubbornly high inflation.
Oil prices remained majorly volatile throughout the week as oil reached a 7 year high of $95/Barrel due to rising concerns over Russian oil supply on the back of impending invasion of Ukraine but cooled off as Russia actions were not considered as threatening during the start of the week, Oil was also dragged down by a possibility of an Iran Nuclear Deal, that could add Iranian Oil supply to the world.
The Life Insurance Corporation of India filed its IPO papers with the SEBI on Sunday. As per the DRHP, LIC's offer is entirely an offer for sale of 316,249,885 by the shareholder valued at $8 Billion, by the Government of India. This means the government would sell a 5 percent stake via the IPO. The much-awaited IPO of LIC is India's biggest share sale of all time.
Retail inflation rose to 6.01 percent in January on an annual basis and breached the RBI's upper tolerance level, mainly due to higher prices of certain food items, as per government data released on Monday. The Consumer Price Index (CPI) based retail inflation was 5.66 percent in December 2021 and 4.06 percent in January 2021.
IT services giant Tata Consultancy Services (TCS) on Sunday said the members of the company have approved the buyback of shares worth up to ₹18,000 crores by passing a special resolution through postal ballot.
The foreign institutional investors (FII) continued to be sellers and sold equities worth Rs  10,885 mn while Domestic institutional investors (DIIs) continued to be buyers and bought equities worth Rs 10,163 mn.
Things to watch out for next week
Investors will be busy with increased volatility amidst Russia-Ukraine Standoff and the geopolitical tensions as a result of that.
US Markets will be jittery as the end date of the US Fed's Asset Purchase scheme in March draws near, persistent inflation and any indication regarding rate hikes will be closely monitored.
Equity markets in India are likely to see decreased volumes due to increased volatility and decreased participation in anticipation of Insurance Behemoth LIC's $8 Billion IPO next month.
Disclaimer: "The views expressed are for information purposes only. The information provided herein should not be considered as investment advice or research recommendation. The users should rely on their own research and analysis and should consult their own investment advisors to determine the merit, risks, and suitability of the information provided."