This week in a nutshell (31st January- 4th February)
Tanmay Gadre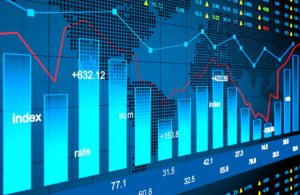 Technical talks
NIFTY opened the week on 31st January at 17,301 and closed on 4th February at 17,516. It made a gain of 1.2% during the week. The index is trading below its 100DMA of 17,649 which might act as a resistance. On the downside, the 17,438 level might act as a support. The RSI (48), and MACD turning downward suggests a further possible decline.
Weekly highlights
The US indices closed the week in green as US state employment data was released which showed a drop in claims for unemployment benefits. During the week, the stocks buying picked up again. S&P 500 was up by 6%, Nasdaq 100 by 1.7%, and Dow Jones by 1.1%.
Adani Total Gas Ltd (ATGL), the joint venture between Adani Group and Total Energies of France, said that it will invest Rs 200 bn in setting up city gas infrastructure across the country over the next 8 years, with 60 percent of the money being used towards 14 licenses it won recently. With the addition of 14 geographical areas, it won in the latest bid round for city gas distribution (CGD) licences, Adani Total Gas now has a footprint in 95 districts spread across 12 states, catering to more than 9 mn households.
Bengaluru-based electric vehicle company Ather Energy will set up 1,000 fast charging stations for electric two-wheelers across Karnataka. The company plans to keep charging at these stations to be free of cost for everyone for first 1 or 2 years.
Meta's (Facebook's parent company) stock price fell by 26 percent on 3rd February after the company issued a weak forecast, citing Apple's privacy changes and increased competition. The huge drop erased over $200 bn from Meta's market capitalisation.
According to the commerce ministry, India's eight core infrastructure sectors grew by 3.8 % in Dec-21, compared to 3.4 % in Nov-21. Natural gas and Cement were the largest contributors to an increased output in Dec-21 with 19.5% and 12.9% increase respectively.
The Centre's fiscal deficit rose to 50.4% of the FY22 target in April-December 2021, with a huge increase seen in tax collections as well as capital expenditure for the month of December 2021, data released by the Controller General of Accounts showed. The Economic Survey for FY22, tabled on 31st January, said the Centre was well on track to meet its fiscal deficit target of 6.8 % of the Gross Domestic Product (GDP).
The ADP National Employment report showed that the private payrolls decreased by 301,000 jobs in Jan-22 after increasing by 776,000 in Dec-21. This was the first drop in private payrolls since Dec-20. The initial claims for state unemployment benefits dropped 23,000 to 238,000, suggesting that the slowdown in job growth in January was likely temporary.
FII (Foreign Institutional Investors) were net sellers of shares worth Rs 76,953 mn and DII (Domestic Institutional Investors) were net buyers of shares worth Rs 59,237 mn in this week.
Things to watch out for next week
As the budget 2022 announcement is behind us, we expect the budget-related volatility in the stock market to reduce in the next week.
With the announcement of government's increased borrowing, and rising inflation, the monetary policy committee (MPC) meeting of RBI will be a key event to watch for the market next week.
Disclaimer: "The views expressed are for information purposes only. The information provided herein should not be considered as investment advice or research recommendation. The users should rely on their own research and analysis and should consult their own investment advisors to determine the merit, risks, and suitability of the information provided."