This Week in a nutshell (May 2nd to May 6th)
Richa Varu Rathod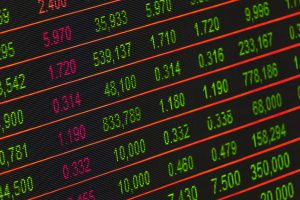 Technical talks
NIFTY opened the week on 2nd May at 16,924 and closed on 6th May at 16,411. During the week, NIFTY was down 1.63%. The index has breached the 50-week moving average on the weekly chart with RSI at 42. Immediate support for the index stands at 16,269 and resistance at 16,763.
Nifty Realty (-8.0%), Nifty Media (-6.0%), and Auto (-5.0%) were the top losers and there were no sectoral gainers during the week.
                                                                                     Weekly highlights
Wall Street had a very volatile week. At the start of the week, the stocks were trading higher on the back of news that the European Union is working on new sanctions against Russia for waging war on Ukraine that will target Moscow's oil industry.
The rally continued after the Federal Reserve delivered a widely expected interest-rate hike of half a percentage point with another half-percentage-point rate hike expected at the upcoming policy meetings in June and July.
Bureau of Labor Statistics released data revealing a tight labor market that has emboldened millions of Americans to seek better-paying jobs, while also contributing to the biggest inflation surge in four decades.
Later in the week, US stocks ended sharply lower amid a broad sell-off, as investor sentiment cratered in the face of concerns that the Federal Reserve's interest rate hike would not be enough to tame surging inflation. All three main Wall Street benchmarks erased gains made in the earlier rally.
The downward journey continued as stronger-than-expected jobs data amplified investor concerns over bigger interest rate hikes by the U.S. Federal Reserve to tame surging prices.
Indian markets also followed the lead and were no less volatile. Entirely unexpected – the Reserve Bank of India (RBI) on May 4 increased the repo rate by 40 basis points to 4.4 percent for the first time in almost two years since the start of the pandemic in 2020. This comes when inflation has been rising to an 18-month high amidst a rebound in domestic economic activity.
RBI Governor stated that India's foreign exchange reserves are "sizeable" and the outlook for the country's overall external sector is bright. Potential market opportunities have opened up due to geopolitical conditions and the recent trade agreements.
LIC launched its IPO on 4th May 2022. Through this IPO, the government of India will be liquidating its 3.5 percent stake in the corporation. The offer has garnered bids of 223.4 mn equity shares against the offered size of 162 mn shares, subscribing 1.38 times on Friday.
International Monetary Fund released data saying India's GDP to hit USD 5 tn in FY29E and the Rupee at 94 a Dollar.
Oil prices dipped as worries about an economic downturn that could dampen demand for crude vied with concerns over new sanctions from the European Union against Russia, including an embargo on crude oil.
Larsen and Toubro Infotech (LTI) board approved amalgamation with Mindtree, creating a USD 3.5 bn IT service provider named LTIMindtree.
Axis AMC suspended two fund managers pending investigation of potential irregularities after conducting a suo moto investigation over the last two months and used reputed external advisors to aid the investigation.
Foreign institutional investors (FIIs) continued to be sellers, selling equities worth Rs 1,27,335 mn. Domestic institutional investors (DIIs) continued to be buyers and bought equities worth Rs 85,333 mn.
                                                                       Things to watch out for next week
The 4QFY22 earnings season so far has not succeeded to uplift the market sentiments. The commentary so far from companies on rising pressure on their margins and muted demand environment has tempered the enthusiasm of investors.
We expect volatility to remain high in the coming days as surging global inflation is forcing investors to reconsider their assumptions of strong earnings growth. Fear of further up move in the US 10-year bond yield, geopolitical concerns, fluctuations in oil prices, and earnings season will keep the investors on their toes.
Disclaimer: "The views expressed are for information purposes only. The information provided herein should not be considered as investment advice or research recommendation. The users should rely on their own research and analysis and should consult their own investment advisors to determine the merit, risks, and suitability of the information provided."