Week in a Nutshell (13-17 June)
Maitreyee Vaishampayan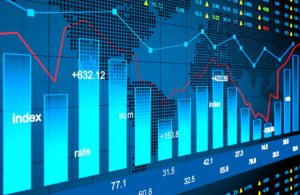 Technical talks
NIFTY opened the week on 13th June at 15,878 and closed down 4% on 17th June at 15,294. The index is trading below the lower Bollinger band and the next support is likely at 15,183. The recent high of 16,794 might act as a resistance. The RSI (14) of 36 indicates the index is nearing the oversold levels.
During the week, METAL (-9.1%), IT (-8.2%), and PSU Bank (-7.7%) led the sectoral losers. There were no sectoral gainers.
Weekly highlights
High inflation has investors worried in recent weeks about a toll on corporate profits and economic growth. On Monday, the S&P 500 confirmed it's in a bear market at is now down more than 20 percent from its most recent record closing high.
After a selloff triggered by a series of interest rate hikes by the Federal Reserve and other major central banks, all three US indices ended in the red this week. NASDAQ and Dow Jones were down 4.8% each while S&P 500 was down 5.8%. The cosmetics company Revlon Inc surged ~80% on Friday after reports suggested Reliance Industries may be considering buying out the company.
The Federal Reserve raised interest rates by three-quarters of a percentage point, the most since 1994. Officials have indicated that aggressive rate hikes will continue, with severe measures being used to combat rising inflation.
Crude oil prices were impacted as investors worried about the global economic outlook and markets were impacted post interest rate hikes around the world. Brent Oil was down 6.9% during the week and ended at USD 113.6/barrel while Crude oil ended 8.4% lower at USD 110.4/barrel on Friday.
The Indian Index of Industrial Production (IIP) climbed from 2.2% in March to 7.1% in April. The April industrial growth rate of 7.1 percent is the highest in eight months, notwithstanding the benefit of a favorable base effect.
Wholesale price inflation soared to a record high in May due to rising food and fuel prices, posing a challenge to authorities dealing with high inflation. Wholesale prices climbed to 15.9 percent in May vs 15.1 percent in April and was, according to economists, India's highest since September 1991.
Retail inflation for May was 7.04% from April's near-eight-year high of 7.79 percent due to a favorable base effect. The fall in inflation in May is unlikely to do much to slow down the Reserve Bank of India's (RBI) rate hike cycle.
Foreign institutional investors (FIIs) continued to be sellers, selling equities worth Rs 232,740 mn. Domestic institutional investors (DIIs) continued to be buyers and bought equities worth Rs 172,270 mn.
Things to watch out for next week
Major central banks followed the US Federal Reserve in raising interest rates. Rising prices and tightening monetary policies have rattled investors which dragged the equities world over.
S&P Global will release the flash purchasing managers indices (PMI) data for June for major economies later next week. In addition, inflation, and consumer and business climate gauges will also be released. This will provide insights into the current state of the global economy.
With quarterly earnings season out of the way, investors will focus on macroeconomic activities and action would be stock specific. Indian investors' attention will be on the progress of the monsoon across the country.
Disclaimer: "The views expressed are for information purposes only. The information provided herein should not be considered as investment advice or research recommendation. The users should rely on their own research and analysis and should consult their own investment advisors to determine the merit, risks, and suitability of the information provided."