Time to reimagine supply chain strategies to be future-ready– Tata Motors
Rujuta Tamhankar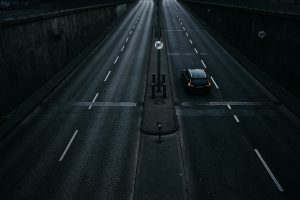 Update on the Indian Equity Market:
On Thursday, NIFTY ended 256 points in the green and closed at 17,392. AUTO (+2.2%), FINANCIAL SERVICES (+1.5%), and PRIVATE BANK (+1.5%) were the gainers, whereas, MEDIA (-0.1) was the only loser. Among the stocks, EICHERMOT (+4.4%), COALINDIA (+4%), and M&M (+3.2%) were the top gainers, and CIPLA (-1.2%), HINDALCO (-0.8%), and ONGC (-0.6%) were the top losers.
Excerpts of an interview with Mr. Rajesh Khatri, Vice President-PV Operations, Tata Motors with CNBC TV-18 on the 18th of April 2022:
Covid-19 has affected global supply networks all across the world, particularly in the auto industry, which is currently recovering from a supply chain shock. The worldwide chip scarcity is still wreaking havoc on the automotive industry in particular. Lockdowns in Shanghai hampered supply, and consignments are now lying at airports. Geopolitical threats, on the other hand, have yet to be felt on the ground. The effects of the war on the automobile industry are yet unknown.
The company feels it is time to reconsider its strategic goals. Previously, supply chains were centered on cost optimization, with the goal of sourcing items at the lowest feasible price as quickly as possible. To be future-ready, the company believes that it needs a more agile, productive, robust, digital, and sustainable supply chain.
The company believes that adopting a digitally integrated value chain in conjunction with a collaborative approach will be more effective, whereas proactive risk management will prepare organizations for any uncertainties that demand a total supply chain transformation.
The company is attempting to increase visibility across the entire value chain to identify any potential risks. As a result, the firm has mapped all of its suppliers and locations to build a Supplier Grid, which is monitored to better analyze risk and take preventative steps.
In addition, the firm is diversifying its supplier risks rather than depending on a single supplier, which will assist the company to gain flexibility, dependability, and reliability within the supply chain.
To address the chip availability issue, the company is designing electronic components with catalog chips and developing alternate architecture with next-generation chips.
The company is utilizing AI (Artificial Intelligence) to create a digital control tower for simulating supply scenarios to predict supply chain risks.
No big investments are needed for the supply chain measures.
Asset Multiplier Comments:
The semiconductor shortage is likely to persist at least for a few months which will create a hindrance for most automobile companies. We believe, the company's supply-side issues and commodity headwinds stabilize gradually. The company continues to address the supply chain bottlenecks via a strategic approach which will augur well for the company in the future.
We expect the company to benefit from the improving consumer demand for Passenger vehicles and Electric vehicles with the receding Omicron effect, the launch of new products.
Consensus Estimate: (Source: Marketscreener website)
The closing price of TATAMOTORS was ₹ 440 /- as of 21-Apr-2022. It traded at 20x/11x the consensus earnings estimate of ₹ 22/41 for FY23E/FY24E respectively.
The consensus target price of ₹ 547 /- implies a P/E Multiple of 13x on the FY24E EPS estimate of ₹ 41/-
Disclaimer: "The views expressed are for information purposes only. The information provided herein should not be considered as investment advice or research recommendation. The users should rely on their own research and analysis and should consult their own investment advisors to determine the merit, risks, and suitability of the information provided."