This Week in a nutshell (Feb 21st to Feb 25th)
Richa Varu Rathod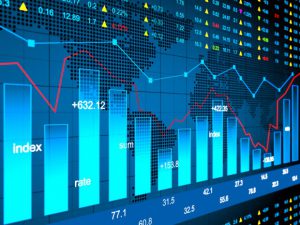 Technical talks
NIFTY opened the week on 21st Feb at 17,192 and closed on 25th Feb at 16,658. During the week, NIFTY was down 3.58%. At the current juncture, on the weekly chart, the index has breached the 20-weekly moving average while the RSI is at 45. Going ahead, For the bulls, 16,800-17,065 would be the immediate hurdle and the recovery may continue as long as 16,550 is held decisively.
Nifty Media (-7.7%), PSU Banks (-5.7%) and Auto (-4.6%) were the top losers and there were no gainers.
Weekly highlights
US stock index futures tumbled on Monday after Russian President Vladimir Putin recognized two breakaway regions in eastern Ukraine, increasing concerns about a major war. It continued to be in red as Ukraine declared a state of emergency and the US State Department said a Russian invasion of Ukraine remains potentially imminent.
After weeks of warnings from Western leaders, Russia unleashed a three-pronged invasion of Ukraine from the north, east and south on Thursday, in the biggest attack on a European state since World War Two that threatened to upend the post-Cold War order on the continent.
However, US stocks recovered sharply reversal as US President Joe Biden unveiled harsh new sanctions against Russia after Moscow began an all-out invasion of Ukraine. Sanctions announced on Thursday targeted Russia's banks but left its energy sector largely untouched.
The Dow on Friday registered its biggest daily percentage gain since Nov-20 with the market rebounding for a second day from the sharp selloff leading up to Russia's invasion of Ukraine.
Oil prices fell below USD 100 a barrel, easing some concerns about higher energy costs, and all 11 of the major S&P 500 sectors ended up on Friday.
Coming to Indian markets, NIFTY tumbled more than 3 percent and extended the losing streak in the third straight week ended February 25 amid escalation of geopolitical tensions between Russia and Ukraine. The market witnessed extreme volatility in the last week amid uncertainty over war-like situation and registered the biggest single day fall on Thursday after Russia invaded Ukraine, however, witnessed a smart pull back on Friday after the US and UK imposed new sanction on Russia.
Foreign institutional investors (FIIs) sold equities worth of Rs 1,98,435 mn, and domestic institutional investors (DIIs) bought equities worth of Rs 2,15,118 mn.
 Things to watch out for next week
Volatility to remain high in the coming days as events in Ukraine will dictate the market moves, but that focus eventually will turn back to the Federal Reserve and the outlook for interest rates.
The Russia's invasion of Ukraine might have a long-term effect on global growth and inflation as it will push up the commodity prices. With higher commodity and oil prices, companies will have to pass on the higher input prices to the consumers and if not, then margins are going to get hit and will bring down the earnings.
Disclaimer: "The views expressed are for information purposes only. The information provided herein should not be considered as investment advice or research recommendation. The users should rely on their own research and analysis and should consult their own investment advisors to determine the merit, risks, and suitability of the information provided."