Rujuta Tamhankar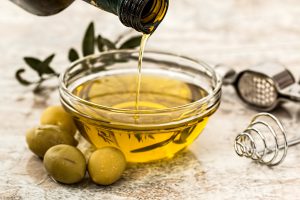 Update on the Indian Equity Market:
On Wednesday, Nifty closed higher at 17,463 (+1.1%) led by Auto (+2.2%), MEDIA (+1.9%), and METALS (+1.9%) while the only losers were PSU BANK (-0.6%) and OIL & GAS (-0.2%).
Among the NIFTY components, the top losers were ONGC (-1.5%), BPCL (-0.6%), and ITC (-0.5%) while COALINDIA (+5.6%), MARUTI (+4.2%), and IOC (+3.3%) were the top gainers.
Edited excerpts of an interview with Mr. Saugata Gupta, MD & CEO of Marico with CNBC TV18 on 7th February 2021:
Gross margins expanded sequentially due to falling copra prices which are currently in the deflationary phase. In terms of EBITDA margins, the company expects crude inflation to continue.
The management expects gross margins to rise in 1QFY23E. In the long-term, the company expects 19 percent plus EBITDA Margins. The company has significant innovation capabilities in food and digital.
On the demand side, due to rising food inflation, which is down-trading, rural demand has slowed from a high base. However, the management anticipates that, in the future, demand will begin to improve as a result of direct benefit transfers, MSP, and a successful monsoon season.
There was a broad-based growth in foods, where Marico maintained market share and penetration. The company intends to enter two or more food business categories by 4QFY22E or 1QFY23E.  By FY22E, the management forecasts the food industry to be worth about Rs 5,000 mn, with a target of Rs 8,500 to 10,000 mn by FY24E, implying a CAGR growth of 25% to 30%.
The company has greater competence in terms of food innovation pipeline execution, and the company is confident that the food sector will become one of its primary growth drivers, as the revenue goals and aspirations are well within reach.
The Company plans to grow its total addressable market by entering categories such as infant care, colors, and shampoo, as well as repeating its success in Bangladesh into countries like Vietnam, the Middle East, and North Africa. In India, the non-core product portfolio, which includes skincare and male grooming, is forecast to contribute to overall revenue in the mid-teens to high teens range by FY25E, which is currently in the single digits in terms of contribution.
Asset Multiplier Comments
The slow pace of recovery in rural demand post-COVID remains an important challenge for Marico. High growth premium segments are helping the company sustain its high EBITDA margin levels (~19-20%).
Digital Brands like Beardo and Just Herbs allow Marico to add to its topline and decrease its reliance on its traditional coconut oil business.
Consensus Estimate (Source: market screener website)
The closing price of Marico was ₹ 505 /- as of 9-February-2022. It traded at 51x/42x/ 39x the consensus EPS estimates of ₹ 10/ 12/ 13 for FY22E/FY23E/FY24E respectively.
The consensus target price of ₹ 579 /- implies a P/E Multiple of 45x on FY24E EPS estimate of ₹ 13/-.
Disclaimer: "The views expressed are for information purposes only. The information provided herein should not be considered as investment advice or research recommendation. The users should rely on their own research and analysis and should consult their own investment advisors to determine the merit, risks, and suitability of the information provided."