Tanmay Gadre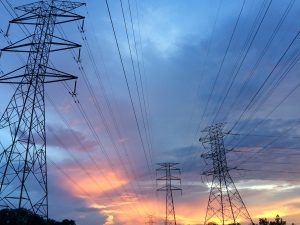 Update on the Indian Equity Market:
On Monday, NIFTY ended at 15,863 (-2.4%) as it closed near the day's open level of 15,868. Among the sectoral indices, METAL (+2.1%) was the only gainer, whereas REALTY (-5.5%), PRIVATE BANK (-4.8%), and PSU BANK (-4.6%) led the losers. Among the stocks, ONGC (+13.2%), HINDALCO (+6.3%), and COALINDIA (+4.2%) led the gainers while INDUSINDBK (-8.1%), MARUTI (-6.5%), and AXISBANK (-6.4%) led the losers.
Excerpts of an interview with Mr. Praveer Sinha, CEO and MD of Tata Power (TATAPOWER) with The Economic Times on 4th March 2022:
Coal needs to be looked at from two perspectives, domestic coal, and international coal. The domestic coal availability is very good. India doesn't import much Russian coal and it will stay insulated as its price is expected to increase as the Russia-Ukraine war continues.
For domestic coal, the cost of diesel will go up and the mining cost of coal will also go up. It will have an impact but not a very large impact. In India, nearly 600 million tons of coal are supplied by domestic coal companies.
Merchant tariff rates will remain distressed. Normally 190-gigawatt consumption is seen in peak summer which may go up to 220 gigawatts. The line-up of coal inventory needs to be done so that the company doesn't have the situation of zero coal stocks in its plants.
The company has a long-term arrangement with Indonesian coal companies through which it keeps on receiving its required coal every month. It gets coal at the price defined by the local government from Indonesia.
From producing 15% of its energy from non-carbon sources four years ago, to nearly 30% now, Tata Power plans on producing nearly 60% of its energy from non-carbon sources in the next five years.
The company says that the coal prices have been high for the last year and will continue to remain in this range. It expected the prices to come down near $100 in the later part of CY-2022, but the prices will now remain upward of $150.
No capacity addition is happening in thermal and all the old plants will get decommissioned once completely used. There is a trend that all future investments will happen in renewable energy such as solar, wind, and hybrid solutions of solar, wind, hydro.
Asset Multiplier Comments
Tata Power's long-term arrangements with Indonesian coal companies for buying coal give it a cushion against the rising coal prices in the short to mid-term.
Consensus Estimate: (Source: market screener website)
The closing price of Tata Power was ₹ 217/- as of 07-March-2022. It traded at 28x/24x the consensus earnings estimate of ₹ 7.9/9.4 for FY23E/FY24E respectively.
The consensus target price of ₹ 206 /- implies a P/E multiple of 22x on FY24E EPS estimate of ₹ 9.4/-
Disclaimer: "The views expressed are for information purposes only. The information provided herein should not be considered as investment advice or research recommendation. The users should rely on their own research and analysis and should consult their own investment advisors to determine the merit, risks, and suitability of the information provided."