This week in a nutshell (16th May- 20th May)
Tanmay Gadre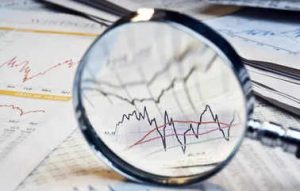 Technical talks
NIFTY opened the week on 16th May at 15,845 and closed on 20th May at 16,266. It made a gain of 2.7% during the week. The index is trading below the 20DMA level of 16,514 which might act as a resistance. On the downside, the 10 DMA level of 16,072 might act as a support. The RSI (44), and MACD turning upward suggests a further possible upside.
Among the sectoral indices, AUTO (+4.8%), FMCG (+4.5%), and REALTY (+4.3%) led the gainers, whereas IT (-2.8%) was the only loser during the week.
Weekly highlights
The US indices closed the week in the red as investors worried that inflation and rising interest rates may adversely affect the overall demand and performance of businesses. Broad-based selling led to S&P 500 closing down 3%, Nasdaq 100 by 4.5%, and Dow Jones by 3%.
International Holding Company PJSC (IHC) announced the completion of Rs 154bn investment in Adani Group's companies namely Adani Green Energy, Adani Transmission, and Adani Enterprises. IHC's investment will support and accelerate Adani Group's growth plan to supply the country with 45 gigawatts (9% of India's non-fossil energy) by 2030.
The Adani Group has entered into agreements to acquire Swiss cement major Holcim Ltd.'s stake in Ambuja Cements and ACC Ltd as ~ USD 10.5 bn. After this deal, the Adani group will become the second-largest cement maker in the country with a capacity of about 70 Metric tons Per Annum.
Maruti Suzuki India has planned to invest Rs 180bn in its new manufacturing facility in Haryana to roll out 1 mn units per annum in 8 years. The first set of vehicles is expected to roll out of the facility in 2025.
Indonesia, the world's largest supplier of palm oil said that it will lift a ban on exports from Monday (23rd May). Indonesian President Joko Widodo said that the decision will take place despite bulk cooking oil being at higher prices than the target, as the government considers the welfare of 17 million workers in the palm oil industry.
The Union Cabinet on Wednesday approved the National Biofuel Policy-2018 with several amendments, the major one on advancing the blending target of 20% blending of ethanol in petrol to 2025-26 from 2030 earlier. The policy is intended to help in meeting the target of reducing import dependence on fossil fuels.
India's power ministry said that it would cut domestic fuel supply to state government-run utilities by 5% if they do not import coal for blending by June 15, as officials struggle to address rising power demand. A heatwave pushed power use to a record high and forced India to reverse a policy of slashing coal imports.
Data released on Tuesday showed that India's wholesale price index (WPI) based inflation rose to 15% in April 2022, a double-digit figure for the 13th consecutive month. It has spiked further due to the Russia-Ukraine Conflict, and headwinds arising out of disruption in the global supply chain. Fuel Inflation rose to ~39%, and food inflation was ~8%.
FII (Foreign Institutional Investors) continued to be net sellers, selling of shares worth Rs 114,013 mn and DII (Domestic Institutional Investors) continued to be net buyers, buying of shares worth Rs 94,729 mn this week.
Things to watch out for next week
The next week's focus will be on the world economic forum (WEF) to be held in Davos from 22nd May to 26th The key topics that would be addressed during the sessions at WEF include ease of doing business reforms, energy transition, digital economy, startups, emphasis on innovation, and research in the healthcare ecosystem.
We expect the markets to remain volatile as investors show the sentiments of fear guided by news related to the Ukraine-Russia war, supply-related constraints, and rising inflation.
Disclaimer: "The views expressed are for information purposes only. The information provided herein should not be considered investment advice or research recommendation. The users should rely on their own research and analysis and should consult their own investment advisors to determine the merit, risks, and suitability of the information provided."