Expect good growth potential in the credit card industry – SBI Cards
Pratik Talvatkar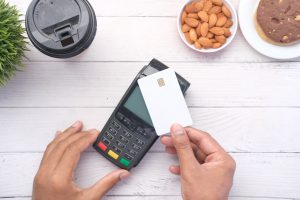 Update on the Indian Equity Market:
On Tuesday, NIFTY closed in the red at 16,416 (-0.9%), dragged by TITAN (-4.5%), UPL (-4.4%), and DRREDDY (-3.9%). ONGC (+4.8%), NTPC (+1.5%), and COALINDIA (+1.4%) were the top gainers. Among the sectoral indices, OIL & GAS (+0.9%) and AUTO (+0.5%) were the only gainers while CONSUMER DURABLES (-2.3%), REALTY (-1.7%) and MEDIA (-1.6%) led the losers.
Excerpts of an interview with Mr. Rama Mohan Rao Amara, MD & CEO, SBI Cards (SBICARD) with ETMarkets on 7th June 2022:
In FY22 the company's new accounts grew by 33% YoY and cards in force have delivered a growth of 16% YoY. The RBI consumer confidence survey suggests an improvement in consumer confidence and continued recovery despite global and domestic economic headwinds.
The company's medium to long-term strategy in card sourcing continues to be at similar levels in the open market and BANCA channels with some variance. SBICARD aims to focus on sustainable growth in card volume and spending going forward.
In the current scenario of the central bank increasing interest rates, SBICARD's interest cost will also go up slowly in line with the industry. Over the years SBICARD's long-term borrowing mix will increase, which will help to reduce the impact of higher interest rates.
Mr. Amara said that the overall impact will be gradual due to revising interest rates, but said if the impact is higher then the company will pass on some hikes on new EMI bookings and wherever possible to offset the impact.
Credit card growth depends on a combination of factors. In India, the credit card market is underpenetrated, and inflationary pressures might be impacting spending and it differs from product to product
Spending on credit cards has seen a steady increase even during the Covid period. At SBICARD spending grew by 51% in 4QFY22 vs 11% in 4QFY21 YoY, despite the key categories such as travel, entertainment, and dining being impacted. The company expects robust growth in spending as key categories are coming back to normalcy.
The company's Co-brand card portfolio contributes a significant share of the revenue. Many of their Co-brands have gained good traction and the company will also continue to explore similar synergies going forward.
Credit card continues to be an important payment format in the country. In April-22 the outstanding credit cards registered a growth of ~21% YoY and grew over the 75mn mark.
Despite the growth, he believes that the credit card market is underpenetrated in the country as compared to globally and expects a huge potential for growth in this sector.
Due to Covid, the digital payment mode has been accelerated. As per RBI data in Apr-22, E-commerce spending stood at ~Rs 657bn, and the overall credit card share stood at ~60%.
~54% of SBICARD's retail spends contributed by online spending and continues to grow, in the past two years categories like health and fitness, rental, utilities, education, etc have emerged significantly.
The company has seen a healthy increase in EMI conversions and the share of EMI also increased from 29% in 4QFY21 to 34% in 4QFY22.
Asset Multiplier Comments
We expect credit card spending to register healthy growth as economic activities start to pick up. With a recovery in key categories such as travel, entertainment, dining, etc., and with a widespread network of SBI branches and a strong customer base, SBICARD is well-positioned to capture the growth in the Credit card industry.
We expect the current cycle of interest rate hikes might affect the profitability in the short term. But SBICARD's improvement in its asset quality and increased long-term borrowing mix may help cushion the impact. if the company were to increase its lending rates, its market share could be impacted.
Its robust distribution network, co-branded channels, strong open market sourcing capabilities, lower customer acquisition costs, better asset quality, and strong parentage with sizable opportunities are the key positives for the stock. But the increasing competitive intensity from competitors and new-age fintech companies might become an area of concern for the company.
Consensus Estimates: (Source: market screener website)
The closing price of SBICARD was ₹ 765/- as of 07-Jun-2022.  It traded at 7.4x/5.9x the consensus book value per share estimate of ₹ 103/130 for FY23E/FY24E respectively.
The consensus target price of ₹ 1,128/- implies a P/BVPS multiple of 8.7x on the FY24E BVPS estimate of ₹ 130/-.
Disclaimer: "The views expressed are for information purposes only. The information provided herein should not be considered as investment advice or research recommendation. The users should rely on their own research and analysis and should consult their own investment advisors to determine the merit, risks, and suitability of the information provided."