Q1 festive sales indicating a bumper quarter  – Titan
Pratik Mate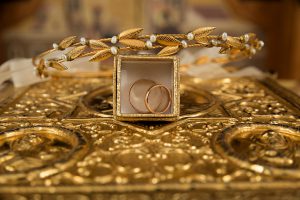 Update on the Indian Equity Market:
The Indian indices closed flat. NIFTY ended at 16,683 led by TECHM (4.2%), HEROMOTOCO (4.1%), and INFY (3.3%). INDUSINDBK (-4.1%), BRITANNIA (-3.4%), and SUNPHARMA (-3.1%) were top losers.
Among the sectoral indices, IT (+2.1%), METAL (+0.6%), and AUTO (+0.4%) were the top gainers. REALTY (-1.6%), HEALTHCARE (-0.8%), and PHARMA (-0.8%) led the sectoral laggards.
Excerpts of an interview with Mr. CV Venkatraman, MD, Titan with ETNow on 04th May 2022: 
4QFY22 was a challenging quarter because of Covid 3.0, because of the global crisis in March which put the price of gold in a spin, rising a lot and also being very volatile. Naturally, consumer sentiment in the jewelry market was dampened and thus Company was not surprised by a decline in sales in Q4.
The management looks at annual performance as opposed to every quarter. For FY22 as a whole, the management was exceedingly satisfied despite Q4 pressures FY22 ended well.
The company's sales growth for FY22 is upwards of 35% on a pretty normal base. The jewelry business in FY21 itself had recovered to the FY20 level. The profit grew almost 100% over FY21, indicating sustained momentum and growth.
The management gives a lot more weightage to the company's competitive position in the industry which is tracked in real-time. The management is very confident that it is rising demonstrating one more step towards its ability to continue to compete much better in the future.
Titan has begun April on a very good note. Management is very confident about how April and early May are showing signs that the issues which clouded Q4, particularly Covid on one hand and the intense global crisis which was in its early stages in March. Both the threats look watered down and therefore the environment is very conducive to growth and it expects Bumper Akshay Tritiya sales.
The Bharat story is very strong for Titan across all formats and it's seeing that playing out month after month and particularly in the April-June quarter, there will be a lot of semi-urban, and rural weddings which will certainly benefit through. The company has been penetrating deeper and deeper into small towns with around 50% tier-3 cities where large format Tanishq stores are being opened.
The Watch segment is a 30-year plus business and in the WFH situation, the demand for new watches and different kinds of watches is low. So it is the most challenged category out of all the categories.
The Titan EyePlus brand is well positioned and therefore the management is unmoved about one quarter's EBIT margin dilution as it is looking at a two-three-year window for the category and a similar two-three-year window for a category like Analog Watches which are intrinsically an accessory that has been under some kind of pressure.
The jewelry category is a Rs 300,000 crore plus category; Titan accounts for less than Rs 30,000 crore. There is no brand like Tanshiq in this country that has multiple dimensions and therefore the management believes the runway of growth for Tanishq is very long as the majority of the market is unorganised.
Asset Multiplier Comments:
Titan Company has suffered over the last 2 years due to Covid-19 waves washing out traditionally bumper quarters for the company. The under penetration of organised players, strong brand image, and an inherent uptick in jewelry demand make it one of the best-placed players in the segment and has significant tailwinds for growth.
Titan's other segments such as Eyewear, and Apparel (Taniera) are also dominated by local small-scale players. The Titan brand, increasing consumer preference towards branded goods, and rising per capita income are key levers for the company's growth in these segments.
Consensus Estimate: (Source: Marketscreener website)
The closing price of Titan was ₹ 2,262/- as of 05-May-2022.  It traded at 69x/ 54x the consensus earnings estimate of ₹ 33/42 for FY23E/FY24E respectively.
The consensus target price of ₹ 2,720/- implies a P/E Multiple of 65x on the FY24E EPS estimate of ₹ 42/-
Disclaimer: "The views expressed are for information purposes only. The information provided herein should not be considered as investment advice or research recommendation. The users should rely on their own research and analysis and should consult their own investment advisors to determine the merit, risks, and suitability of the information provided."