Rutuja Chavan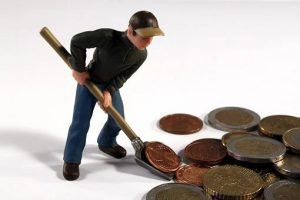 Technical talks
NIFTY opened the week at 17,006 on 25th April. The index closed 0.8% lower at 17,102 on 29th April. RSI (14) of 49 and MACD are trending downwards. On the upside, the 20DMA weekly of 17,273 could act as resistance while 16,379 could act as support.
FMCG (+1.3%), Auto (+0.5%), and Private Bank (0.2%) were the sectoral gainers in the week. Media (-6%), PSE (-4.4%), and IT (-2.5%) led the laggards.
Weekly highlights
The US indices closed the week lower as the market priced in weak earnings from tech giants, inflation worries, and aggressive monetary policy tightening by the Federal Reserve. S&P 500 was down 3.6%, Nasdaq 100 4.5%, and Dow Jones was down 2.8%.
With the Q4 earnings season going in full swing, Indian indices are driven by rising input prices, margin pressures, and weak future expectations by companies.
Life Insurance Corporation of India, India's largest life insurer, is set to launch its IPO on May 4. The IPO, according to its red herring prospectus, will comprise an offer for sale of 220 mn equity shares at Rs 902-949 apiece. How the IPO performs amidst uncertainties caused due to geopolitical tensions and foreign sell-offs remains to be seen.
The RBI is expected to raise policy rates among major central banks in Asia to tackle the surged inflation. Traders have been pricing a potential 25bps hike in repo rates in June. This has resulted in increased volatility in recent trading sessions.
For April 2021-February 2022, the Index of Industrial Production in India averaged 129.97 against 130.1 in the corresponding pre-pandemic period of FY20. Shortage of key raw materials, rising pricing pressures, and global geopolitical risks are some of the challenges faced by the manufacturing sector. Sectors such as chemicals, machinery, and electrical equipment logged an annual contraction in industrial output in February.
In light of the recent battery-related fires inside electric two-wheelers, the Union government has asked all-electric two-wheeler brands to refrain from launching new products in the market. The makers are free to sell current models in the market. This is expected to give the government more time to set up an authority for taking a closer look at the cause behind these fires.
Traders in the US are pricing a 50 bps interest rate hike when the Fed meets next on May 3rd. Traders are expecting a potential 75bps hike in June, following the meeting next week.
A mixed set of earnings from US tech giants has left investors feeling anxious. Investors expected healthy earnings to hold the markets up after a vicious sell-off caused due to an increasingly hawkish Fed and geopolitical tensions stemming from the Russia-Ukraine crisis.
FII (Foreign Institutional Investors) continued to be sellers this week and sold shares worth Rs 1,14,450 mn while DII (Domestic Institutional Investors) continued to be buyers and bought shares worth Rs 97,000 mn.
Things to watch out for next week
Continuing with the Q4 results season, management commentary about near-term economic recovery, rising cost inflation, and margin pressures are expected to drive the markets.
Rising Covid-19 cases in Shanghai, China, and subsequent lockdowns will continue to impact oil prices and equity markets globally. The supply chain disruption for key inputs coming from China is expected to continue to hurt investor sentiments.
Disclaimer: "The views expressed are for information purposes only. The information provided herein should not be considered as investment advice or research recommendation. The users should rely on their own research and analysis and should consult their own investment advisors to determine the merit, risks, and suitability of the information provided."