Richa Varu Rathod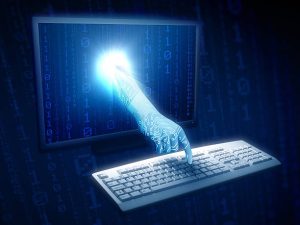 Update on the Indian Equity Market:
On Wednesday, the Nifty bounced back and closed at 17,137 (+1.5%) with support from recovery in the beaten-down HDFC stocks and the IT sector. AUTO (+2.2%), OIL & GAS (+1.9%), and IT (+1.2%) were the top sectoral gainers. MEDIA (-0.5%), METAL (-0.3%), and PSU BANK (-0.2%) were the top losing sectors.
The top losers were BAJAJFINANCE (-2.9%), BAJAJFINSV (-1.3%), and ICICIBANK (-1.3%) while BPCL(+4.2%), TATAMOTORS (+3.8%), and SHREECEM (+3.7%) were the top gainers.
Edited excerpts of an interview with Mr. Debashis Chatterjee, MD & CEO, Mindtree with CNBC-TV18 on 19th April 2022:
When asked about the merger of Mindtree and L&T Infotech, the CEO stated that it is speculation at this point and will not be able to comment on it. There were opportunities where both the companies have worked together in the past on specific deals.
If the management change happens, some leverages can be gained by working together. It will be able to extract synergies if the merger happens as the portfolio of both entities is complementary to each other.
The demand environment is robust as the need for getting future-ready has never been more than what it is today. To become future-ready, one has to do it with digital transformation.
There is a change in deal patterns as the deal cycles tend to be more iterative and of shorter spends. But over some time, it tends to become a large engagement with the particular client.
The deals 2 years ago were more of manage services deals which were annuity deals for 3-4 years and would give revenue visibility for a longer period. Currently, some of these deals are getting converted into digital transformation deals which are used by the clients to maximize their revenue stream. These deals are iterative deals that are of shorter period, but over some time when these short deals are added, it does become large.
Mindtree has adopted the strategy where it leverages its consulting-led capabilities, creates outcome-based opportunities, and works with clients as their transformation partners for a long period.
The CEO commented to look at the Total Contract Value (TCV) on annual basis. TCV for FY22 is up by 17% YoY at USD 1.6 bn and the TCV annual growth is on track.
It maintains the EBITDA Margin guidance of 20%+ for FY23E.
CEO commented that margin is a factor of many levers and disciplined execution. Two years back, Mindtree had spent a lot of time putting up proper processes to ensure margin management, use the levers consistently, and get a predictable model.
The objective of the company is sustainable margins and to re-invest the excess profit into the business.
The mantra of the organization is profitable growth for which margins are equally important.
Wage hikes are expected from time to time and will impact the margins by 100-200 bps. But, this is already baked in the margin guidance given by the company.
Asset Multiplier Comments
With Mindtree's strong capabilities in all layers of digital i.e. experience, data, and back-end/core systems, it is well-positioned to become a digital transformation partner and participate in Clients' revenue growth.
Looking at the deal wins momentum, focus on garnering multi-year engagements and scaling up top accounts would aid in sales traction moving forward.
 Consensus Estimate (Source: market screener website)
The closing price of Mindtree was ₹ 3,668/- as of 20-April-2022. It traded at 32x/27x the consensus EPS estimate of ₹115/134 for FY23E/FY24E respectively.
The consensus target price of ₹ 4,381/- implies a PE multiple of 33x on the FY24E EPS estimate of ₹ 134/-.
Disclaimer: "The views expressed are for information purposes only. The information provided herein should not be considered as investment advice or research recommendation. The users should rely on their own research and analysis and should consult their own investment advisors to determine the merit, risks, and suitability of the information provided."