This week in a nutshell (26th September- 30th September)
Rutuja Chavan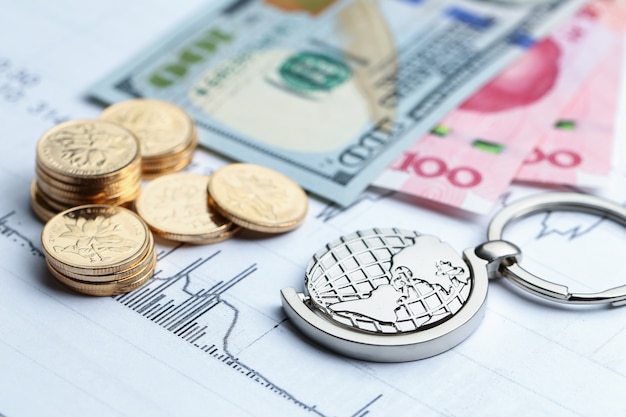 Technical talks
NIFTY opened the week on 26th September at 17,165 and closed on 30th September at 17,094 after declining to 16,750. The 50WMA of 17,100 may act as a key support level, while the recent weekly high of 18,320 may act as key resistance for the index.
Among the sectoral indices, Pharma (+2.9%) and IT (+1.5%) were the top gainers while Energy (-3.5%), Auto (-3%), and Realty (-3.0%) were the losers in the week.
Weekly highlights
On 30th September, in its ongoing attempts to control inflation in the economy, India's Monetary Policy Committee increased the benchmark repo rate by 50 basis points to 5.9%, marking its fourth straight increase. The Monetary Policy Committee maintained its stance of focusing on removing accommodative measures in order to keep inflation within target while fostering growth in the upcoming years. At an unanticipated meeting in May, the committee raised rates for the first time by 40 basis points. Then, by 50 basis points in June and 50 basis points in August
The majority of the drop in India's foreign exchange reserves is due to the shift in valuation as the dollar rose. India's foreign exchange reserves stood at $537.5 billion, Das said in his monetary policy speech on Friday. About 67% of the decline in forex reserves in FY23 was due to valuation changes resulting from dollar appreciation, he said.
The year's best market for car sales is still India. Sales have been consistent thus far in 2022, and with the festive season commencing at the end of September, we anticipate a higher fourth quarter, according to a note written by Moody's Investor Service. India will beat its regional and international competitors thanks to a more improved macroeconomic climate, the reduction of semiconductor shortages, and dealer restocking, it added.
According to the Swedish news agency, a fourth leak on the Nord Stream pipeline has been discovered off the coast of southern Sweden. All four leaks that have been found are in international seas; two are close to Sweden and two to Denmark. Since Russian President Vladimir Putin invaded Ukraine seven months ago, Europe and, by extension, the rest of the world, have been dealing with an energy crisis.  The pipeline leaks have added to Europe's existing economic woes.
Concerns about historically high inflation and future monetary tightening by central banks, particularly the Federal Reserve, would probably temper any sustained rally. BOE's sudden intervention to buy an unlimited amount of long-dated bonds sparked record gains for gilts. Last Friday's announcement of significant tax cuts by UK Chancellor of the Exchequer Kwasi Kwarteng led to a run on British assets due to worries about the government's ability to pay for the change and its potential to further accelerate inflation.
US markets plummeted repeatedly by the Federal Reserve's resolve to keep raising interest rates until inflation eases. Wall Street indices were volatile during the week with Nasdaq and S&P ending 1.7% and 1.5% lower respectively on Friday.
As concerns about restricted oil supplies were overshadowed by growing worries about a global recession and a rising dollar, oil is anticipated to post its first quarterly loss in more than two years. West Texas Intermediate prices, which have fallen by almost 24% this quarter, were trading close to $80 a barrel on Friday. The dollar's recent record-high rise has rattled crude as aggressive central bank rate hikes cloud the outlook for global growth.
FII (Foreign Institutional Investors) turned net sellers this week, selling shares worth Rs 1,59,900 mn. DII (Domestic Institutional Investors) were net buyers, buying shares worth Rs 1,37,440 mn.
Things to watch out for next week
Auto companies are expected to release their September volumes of sales. The early festive season this year, which started on 26 September versus 7 October last year, is expected to brighten the outlook for the passenger vehicle (PV) segment. However, the two-wheeler (2W) segment is expected to be muted given the weak rural demand.
Quarterly updates by FMCG companies like Marico and banks are expected to drive the markets in the coming week.
Disclaimer: "The views expressed are for information purposes only. The information provided herein should not be considered investment advice or research recommendation. The users should rely on their own research and analysis and should consult their own investment advisors to determine the merit, risks, and suitability of the information provided."