Aims to reach Revenue of Rs 50,000 mn by FY25E: Bata India
Richa Varu Rathod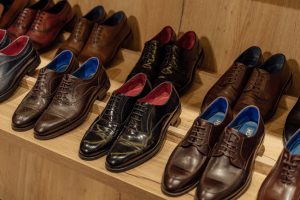 Update on the Indian Equity Market:
On Monday, the Nifty failed to close in the green, despite recovering much of its intraday losses. Nifty closed at 16,530 (-0.1%). METAL (+1.1%), OIL & GAS (+0.6%), and PRIVATE BANKS (+0.2%) were the top sectoral gainers. MEDIA (-1.3%), REALTY (-0.8%), and CONSUMER DURABLES(-0.6%) were top losing sectors.
The top losers were SHREECEM (-3.1%), BPCL (-2.6%), and ASIANPAINT (-2.5%) while BAJAJAUTO (+4.0%), JSWSTEEL (+2.7%), and TATACONSUM (+1.7%) were the top gainers.
 Aims to reach Revenue of Rs 50,000 mn by FY25E: Bata India
Edited excerpts of an interview with Mr. Gunjan Shah, MD & CEO, Bata India with ET NOW on 2nd June 2022:
4QFY22 has been a robust quarter for Bata. Revenue grew by 13% YoY and EBITDA grew by 45% on the back of price hikes and improved product mix.
When asked why the volume growth has been weak, are these metrics likely to continue, the CEO replied that the company has proactively worked towards margin expansion through different levers:

First, improving the product mix. The movement towards casualization and sneakerization has aided the effort. In 4QFY22, sneakers contributed ~20% of the total revenue.
Second, bringing cost efficiencies in different operations.
Third, price hikes.

Short-term bounce back has been seen in the market. There is a normalization of consumer behavior after distortion of almost 2 years. Reopening of schools and offices and marriage season is pushing the fashion and formal footwear sales.
Longer-term trends lie in "sneaker-isation" and "casualisation' as people now want to take comfort out of home as well. Bata is making sure that its portfolio is in line with these trends and has been backed by the latest launched campaign of 24/7 casual collection along with Brand Ambassador Disha Patani.
Bata aspires to reach Rs 50,000 mn revenue by FY25E with the help of the following levers:

Ensuring portfolio in line with the faster-growing categories (Sneakerization),
Footprints expansion through deeper penetration into the Tier 3&4 cities to tap the rural and middle India which is ramping up at a faster pace,
Digital Footprint expansion, and
Keep looking into the inorganic opportunities.

Bata delivered ~24% EBITDAM in 4QFY22. Management commented that they are just nearing the pre covid levels and have worked on cost efficiencies to aid margin expansion and will try to keep the margins stable.
The company is looking to increase the market share in smaller towns aggressively by adding new stores. It expects consumer preference to shift from an unorganized market to an organized market.
The promoters sold ~2.8% stake in the company through a block deal on 1st Jun 2022 on which the CEO commented that it doesn't impact the majority control the promoter has over the operations. It was a minor dilution which was in line with the restructuring of the family trust.
Asset Multiplier Comments
We think Bata is striking the right chord to bring in revenue growth. Strong market leadership, the revival of formal footwear along with strong growth in casual portfolio and various distribution initiatives would help the company reach rich dividends.
Continuous focus on cost savings across rentals & operations, manufacturing and driving efficiencies in its value chain, and improving product mix will aid margin expansion.
Consensus Estimate (Source: market screener website)
The closing price of Bata India was ₹ 1,829/- as of 06-June-2022. It traded at 54x/44x the consensus EPS estimate of ₹34.2/41.9 for FY23E/FY24E respectively.
The consensus target price of ₹ 1,980/- implies a PE multiple of 47x on the FY24E EPS estimate of ₹ 41.9/-.
Disclaimer: "The views expressed are for information purposes only. The information provided herein should not be considered as investment advice or research recommendation. The users should rely on their own research and analysis and should consult their own investment advisors to determine the merit, risks, and suitability of the information provided."