The attrition situation won't change for the next few quarters – Mindtree
Richa Varu Rathod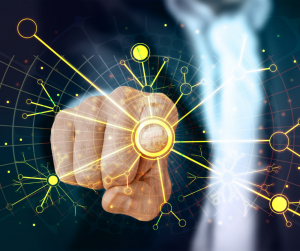 Update on the Indian Equity Market:
On Monday, Nifty closed higher at 18,308 (+0.3%). AUTO (+2.1%), REALTY (+1.3%), and CONSUMER DURABLES (+0.5%) were the top gainers while HEALTHCARE (-0.9%), PHARMA (-0.7%), and BANK (-0.4%) were top losing sectors.
The top losers were HCLTECH (-5.7%), HDFCBANK (-1.4%), and CIPLA (-1.3%) while HEROMOTOCO (+5.1%), GRASIM (+3.5%), and ONGC (+3.2%) were the top gainers.
 Edited excerpts of an interview with Mr. Debashis Chatterjee, Managing Director, and Chief Executive Officer, Mindtree with Economic Times on 14th January 2021:
A lot of transformation deals are happening as the clients are looking at maximising their revenues. Clients are also looking at cost optimisation and there is a lot of effort in terms of workplace modernisation, and workforce transformation for every client.
Most of the deals are digital and cloud led which are short cycle deals. The short cycle deals over some time develop into larger strategic relationships.
From an overall TCV standpoint, Mindtree has YTD USD 1.2 bn deal wins, which is 21% up YoY. The pipeline is robust and the company is confident of the deals to flow through in the coming quarters.
The deal pipeline is a mix of both large and transformation deals. At present, the short cycle deals are more and the company expects it to eventually get translated into multiyear initiatives.
The company is focused on taking the margins to healthy levels. It is satisfied with a 20% EBITDA margin on yearly basis. It has put processes to track the margins and various levers which are working well for the company.
The travel transport and hospitality portfolio has reached the pre-pandemic levels (USD 200 mn run rate in 3QFY22).
The company has diversified its travel transport and hospitality portfolio beyond airlines and hospitality. It has ventured into food and beverage, surface transformation, and cruise liners making the portfolio more resilient to the virus. The company expects this portfolio to get less impacted by the omicron variant.
Mindtree has been looking at Merger and Acquisition (M&A) and will be open to looking at inorganic M&As as well. It has done one inorganic in the past and is seeing good results.
At least for the next couple of quarters, Mr. Chatterjee doesn't think the attrition scenario to change. The management has organized themselves to deal with and manage the talent in a more nimble and agile manner.
Asset Multiplier Comments
We think Mindtree has a resilient business model and has a proven track record of strong execution capabilities. The company's plan to hire at least 1,500 freshers per quarter displays management's confidence in winning deals going ahead.
We believe robust deal wins, sustainable growth, focus on multiyear engagements and margin expansion will aid topline and bottom-line growth.
Consensus Estimate (Source: market screener website)
 The closing price of Mindtree was ₹ 4,510/- as of 17-January-2022. It traded at 47x/ 41x/ 36x the consensus earnings estimates of ₹ 96/ 111/ 128 for FY22E/FY23E/FY24E respectively.
The consensus target price of ₹ 4,570/- implies a P/E Multiple of 36x on FY24E EPS estimate of ₹ 128/-.
Disclaimer: "The views expressed are for information purposes only. The information provided herein should not be considered as investment advice or research recommendation. The users should rely on their own research and analysis and should consult their own investment advisors to determine the merit, risks, and suitability of the information provided."